In readiness for the return of live music, Guildford venue The Boileroom has taken delivery of an EM Acoustics Reference Series R10 point source loudspeaker system.
'The Boileroom is our local grass roots music venue, who have used our products successfully for over a decade' says EM Acoustics' co-founder and Operations Director, Mike Wheeler. 'The venue has been an EM Acoustics system user for over a decade, and we are proud to support them as their system provider.'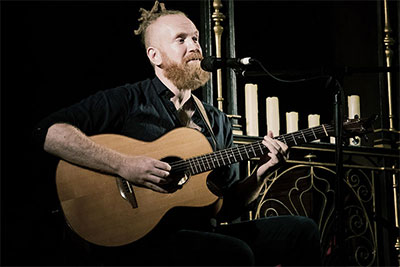 When The Boileroom team produced a live streamed show with singer-songwriter Newton Faulkner at Guildford's Holy Trinity Church recently, EM Acoustics stepped in to support the venue and show, which was covered by a pair of R10 three-way passive loudspeakers, with ST-215 subwoofers underneath. Monitoring was handled by a pair of M-C15 coaxial stage monitors, with DQ20 advanced system amplifiers driving everything.
'They had already decided to upgrade to a system based around R10s for the venue when a show with Newton Faulkner came up,' Wheeler says. 'We were very pleased to support them for the show, and we were all keen to hear how the R10 performed in the historic Holy Trinity Church. A happy engineer and a happy audience speak volumes about how the R10 copes in challenging acoustic spaces. We hope this is finally the start of live events restarting and our industry beginning to get going again.'
'As a long term user of EM Acoustics systems, we value their support and advice. It has been great working with them on our in-house system and on external events. We can certainly recommend EM Acoustics systems to other music venues,' says The Boileroom Director, Dom Frazer.
More: www.emacoustics.co.uk