'It's always a wow,' says UK-based music producer and songwriter Gareth Young, referring to the 72-channel Audient ASP8024 mixing console that now graces Studio A at his new Cube Recording facility in Cornwall. Competition from Perranporth's scenery, just 30 miles from Land's End, is stiff but the studio's location may have been a factor in bringing London-based based The XX in to track as Covid restrictions began to lift.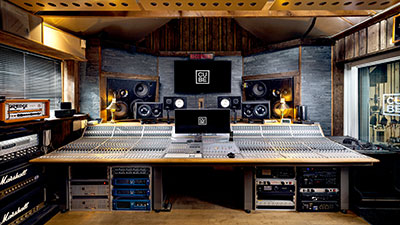 'We are busy now for sure,' reports Young, who is currently working on Tom Meighan's forthcoming album. There have also been a host of talented, but 'not-so-famous' artists pass through the doors recently. 'It seems all that locked-up creativity needs to get recorded, so we are confident that the next few months – and years – will be busy. We are looking forward to hearing the results of 18 months of lockdown.'
Apart from hoping to stop clients in their tracks when they saw it, Young wanted a desk that would give him a high channel count for tracking and mixing. 'With the Audient we can track large ensembles and have 64 I/O to and from the desk for out-of-the-box mixing if required,' he says.
The console's feature set includes automation on the Dual Layer Control (DLC) that originally drew Young to the desk. Designed to integrate with the DAW, the DLC allows control of both the analogue and digital workflows on the ASP8024, giving complete hands-on control over the mix or recording session. 'We use the DLC a lot,' he says. 'We love the workflow on the desk and the clients are all happy with the sound achieved. The mic preamps sound great and the EQ is really good for fine-tuning.'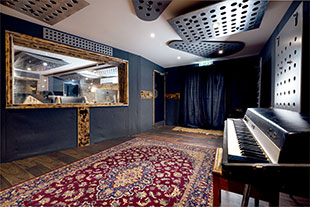 What most surprised him, however, were the running costs. 'We anticipated it might be a hungry horse, but in fact it uses less than our smaller, previous desk.'
Alongside gear-packed Studio A, with its main Quested monitoring and Genelec/Yamaha close-fields, Studio B features an SSL Origin console, and there is also a programming room for smaller projects and editing. Clients who come to Cube Recording can also stay in the accommodation adjacent to the studios: 'We have such a mixture of clients from voiceover to thrash – many artists stay with us and make the most of the surrounding area while they're here,' Young says.
While the pandemic kept a lot of the clients away, Young and his team were fortunate to have a number of in-house mixing projects to keep them busy, with enough remote mixing and recording work coming in to carry them through.