Belgium's principal Flemish-language broadcaster Vlaamse Radio- en Televisieomroep (VRT) is to establish a new digital music archive based on NOA mediARC.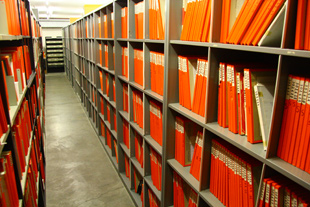 The installation includes NOA's mediARC with 10 clients, associated software including mediARC Web and ediaButler transcoding, and several NOA IngestLine CD-Lector migration devices — will be complete later this year.
'We were impressed with the comprehensiveness of the NOA bid and with the technology NOA can provide,' says VRT Project Manager, Tom Caljon. 'NOA's unique knowledge of archiving and search best practices will help make it possible for VRT users to find what they are looking for in our database for years to come – even with millions of entries to choose from.'
NOA's flagship mediARC system combines precisely targeted metadata association and a powerful workflow solution to enable successful storage, distribution, and repurposing (including transcoding) of media content. The NOA CD-Lector is a high-volume, semi-automated system that extracts audio from CDs into digital audio objects, delivering optimal results even when the original is heavily damaged. During the ingest process, CD-Lector performs both algorithmic analysis and advanced metadata retrieval.
VRT's muziekbeheer (music management) project will eventually migrate to a managed, digital archive of some 150,000 CDs for secure, accessible preservation with the best-possible audio quality for the long-term.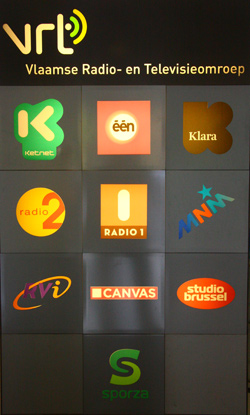 VRT also cited NOA's commitment to making specific features developed for VRT available as part of its off-the-shelf mediARC and IngestLine products, ensuring continued availability, support, and upgrades so the broadcaster can be confident its technology stays up to date. Along with superior cost-effectiveness, VRT identified this as a crucial advantage of NOA over its competition. The project also calls for NOA to develop features to be integrated into future versions of mediARC. These include API extensions to facilitate software integration, and enhanced load balancing for moving content in and out of storage. NOA will also enhance its web look-up feature's ability to find metadata relevant to an individual CD online, associate it with the CD, and then occasionally merge it with information already contained in the local database. This will help streamline the database and ultimately improve both the accuracy and speed of search and retrieval.
'Since this was a European Union tender, we were competing with many prominent companies to secure the contract,' says NOA CEO, Jean-Christophe Kummer,. 'Therefore, we chose to focus on the superiority of the mediARC database model, in particular a host of helpful features specifically designed to make the archivist's job easier. Another advantage we offered was the proven quality of the IngestLine CD-Lector, and its tight integration with the mediARC workflow. That integration will be crucial to enabling VRT's own staff to migrate a huge number of CDs while streamlining their database at the same time.'
More: www.noa-audio.com