Renkus-Heinz has appointed Intersonic Oy to handle importation and distribution of its products in Finland reflecting the Espoo-based company's pursuit of new market segments in pro and corporate audio. Renkus-Heinz will be served by Intersonic's resellers and integrators.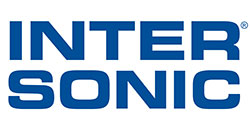 'Renkus-Heinz was one of the first brands I worked with when I started my career as an audio sales manager about 15 years ago,' says Antti Rintamäki at Intersonic. 'I still have the Distributor of the Year trophy in my drawer – now I can put it on my desk, and work for the next one. My personal attention in the market areas where Renkus-Heinz is a leader is a perfect match for all of us. With Renkus-Heinz products we are now able to offer the range of high-quality loudspeakers to all contractors and A/V installers for even the most demanding premises.'
Intersonic offers a comprehensive range of products for the experience and event industry, as well as versatile lighting, sound, video, and A/V communication solutions for retailers, contractors, and companies. The company has been owned by Audico Holding Oy since March 2020.
'We look forward to working with Intersonic and its highly professional team that is focused on value-added solutions,' says Michal Poplawski at Renkus-Heinz. 'Our offerings and plans for the future have been growing at a rapid speed. Working together allows us to tailor systems better to specific markets. The result of which is a better outcome for the end-user, integrator, designer and both Intersonic and Renkus-Heinz.'