Distributed audio ecosystem specialist Bluesound Professional has added three distribution partners as it expands global distribution – Studiotec Oy in Finland, Gonher Proaudio in Mexico and HED Cinema in Israel.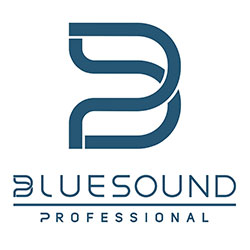 'We are delighted to be able to welcome these distributors to our team as they are all leaders in the industry and in their respective markets,' says Bluesound Professional Vice-President and General Manager, Graeme Harrison. 'To have them so readily commit to the Bluesound Professional brand with the knowledge and perspective they have of the industry validates for us that we have something special here.'
Bluesound Professional is continuing its efforts to expand its distribution network. Since its launch at the Integrated Systems Europe show in February 2019, the company has expanded to 23 international markets. As a growing commercial audio technology brand, Bluesound Professional encourages interested and qualified parties to enquire via the Bluesound Professional website.