Calrec Audio is to provide a range of audio consoles and remote production technology for NBC Olympics' production of the XXXII Olympiad, which will take place in Tokyo during July and August 8.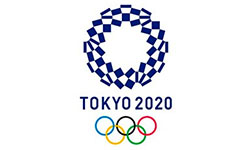 Under the agreement, Calrec is providing a mix of Artemis and Brio consoles, as well as six RP1 remote broadcast mixing systems to expand NBC Olympics high-quality coverage over a wider number of events. The use of RP1 systems helps to reduce production costs and increase content output.
In total, there will be six Calrec Artemis consoles in NBC Sports' International Broadcast Center in Stamford, Connecticut, with a 64-fader Artemis and a Brio console in the Main Control Room in Tokyo. Also in Tokyo is a 32-fader Artemis Beam handling the audio in the 4K control room for immersive audio, and two 40 fader Artemis consoles used in NBC Olympics' fly packs for immersive beach volleyball and golf production. There will be full IP routing in the IBC, so all Calrec consoles will have AoIP interfaces connecting a variety of fixed-format and modular Hydra2 IO to an IP router.
For remote production, six RP1 units will connect NBC Olympics studios in the IBC with the Stamford control rooms, as well as two studios on-site in Tokyo, basketball and volleyball venues to their home control rooms. Two Brio consoles are also for use at the downtown studios splitting the audio for redundancy between RP1 and Brio.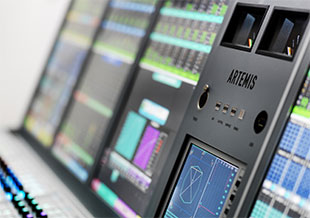 'We're delighted to be supporting NBC Olympics again by providing equipment for its presentation of the Games, especially with remote production on the rise. Our RP1 units enable a workflow that overcomes challenges like latency and control that have previously been barriers for remote production models,' says Calrec Audio VP of Sales, Dave Letson. 'Having RP1 used for NBC Olympics production of the world's premier sporting event, illustrates perfectly the direction the industry is headed in.'
'NBC Olympics are very fortunate to, once again, have Calrec support us during our Olympic Games broadcast this summer in Tokyo,' adds Karl Malone, Director of Sound Design at NBC Sports & NBC Olympics. 'The quantity of Calrec Artemis consoles in use between our Olympic broadcast centers in Stamford and Tokyo is only matched by the number of Calrec Remote Production (RP1) units we have in use. Calrec consoles and technologies are the preferred choice for all NBC Audio mixers for reliability and ease of use.'
NBC Olympics also selected RTS broadcast intercom systems and support for its production of the Games.
'RTS has been NBC Olympics' broadcast intercom partner of choice for over 25 years,' says RTS Director Global Product Management, Denis Castanet. 'We're proud to have supported the NBC Olympics production team on their transition from analogue to IP, which has enabled all their local and global locations to act as a single virtual location, thanks to our RTS Trunking solutions.
'The installation for NBC Olympics' coverage of the Tokyo Olympics will be full IP, comprising more than 600 ports and leveraging two singular and superior RTS technologies: OMNEO high-quality audio for local communication and RVON for international comms.'
'We're very excited to be usinging Odin, RTS's newest intercom matrix solution, in Tokyo,' says NBC Sports Group Director of Broadcast Communications, John Pastore. 'RTS continues to innovate and adapt to meet the high technical demands of large-scale productions that are required for massive events such as the Olympic Games.'
Additionally, NBC Olympics has turned to Xytech's ScheduALL for a ninth consecutive Olympic Games to deliver advanced enterprise resource and transmission optimization solutions in order to coordinate the highly dynamic environment of the Games. NBC Olympics will be able to leverage the expertise of Xytech's software and services to orchestrate the logistics of people, equipment, locations and transmission feeds.
'We understand that flawless execution of the transmission feed is incredibly important to the success of NBC Olympics' presentation from Tokyo,' says Xytec CCO, Greg Dolan. 'As a result, many people at Xytech dedicate large amounts of time ahead of the broadcast preparing for a perfect execution. During the Olympic Games, we have a Senior Implementation Manager working alongside NBC Olympics throughout the entirety of the Games.'
More: www.calrec.com