K-array has launched KGear, a new brand designed to address the requirements a wide range of users worldwide with the latest technologies and top-level performance, presented with sleek designs, easy-approach packages, and with budget-sensitive yet demanding applications in mind.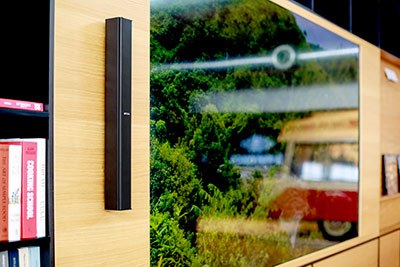 KGear's product portfolio can be divided into two main areas – High Performance (GP series) and Installed Sound (GF series) – and comprises column loudspeaker systems, line arrays, ceiling and wallmount loudspeakers, subwoofers and amplifiers for applications ranging from large venues and commercial buildings to room-sized, residential environments.
'Over the past two years, we have taken the chance to re-focus ourselves and start dreaming and designing in a different, challenging perspective to draw the very essence of K-array, and apply it to create a more accessible product line without sacrificing the quality and performance we have been worldwide known for,' says K-array co-founder, CEO & President of R&D, Alessandro Tatini.
'KGear is an idea we've been carrying with us for many years now,' adds co-founder and CFO, Massimo Ferrati. 'Being able to invest and dedicate our time and effort to make it come true in such a special moment is the result of a deeper process we have undertaken a long time ago. We're proud to make this addition to our path and give a new expression to our innovation.'
'In an unprecedented time for the professional audio industry, value has become the key aspect to look for in the market. KGear is all about giving exactly what a listener – either consciously or unconsciously – needs to enjoy an exciting experience in a specific situation and environment,' says Global Sales & Marketing Manager, Lorenzo De Poi. 'Our approach is to get straight to the point, focusing on sound, listening pleasure and practicality.'
More: www.kgear.it