US-based spatial audio innovator Immersion Networks has launched a cloud platform that allows audio tracks to be uploaded and mixed in a three-dimensional environment.
'mix³ is a mastering quality, cloud-based 3D audio mixing platform,' says Immersion Networks President and founder, Paul Hubert. 'We put it in the cloud because the computational requirements are so high to offer this level of sound. It allows creators to access the power of extremely expensive specialised audio hardware and computers from any device. No one has to change anything, whether they're mixing a podcast or sound effects or their latest single. They can just head to our website. Anyone of the billions of potential listeners out there can experience it on existing headphones.'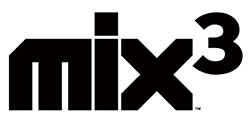 mix³ (pronounced mixcubed) is the first 3D audio mixing platform available to podcasters, content creators, producers, artists and engineers to transform files into headphone-ready mixes that do not rely on special hardware and distributed through streaming services.
'mix³ is the point of entry to a new world of emotionally-compelling audio experiences that redefine what's possible with the hardware a customer already owns,' says Immersion Networks COO, Jim Rondinelli. 'Our transformative audio experience can be delivered on any streaming media platform. We put a lot of effort into making these tools accessible to every content creator at a nominal cost, whether they're making videos for TikTok and YouTube or operating the world's top recording studios.'
Users upload mono or stereo tracks and can place them in any position relative to the listener. They can experiment with proximity and depth to ensure sound separation and to invoke the right emotional response.
mix³'s has already been used in commercial releases distributed to streaming platforms, including Spotify, Amazon and Apple Music.
More: www.mixcubed.com