A new audio postproduction facility in South Korea, Busan Sound Stage has been established to help the region develop its film industry – with the help of PMC professional studio monitors.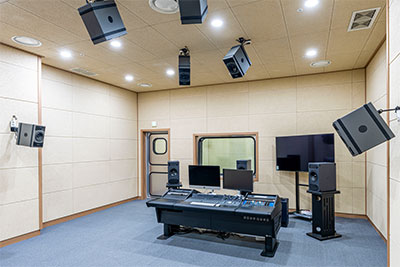 Located in Busan City's Haeundae-gu district, the facility is owned and operated by the Busan Film Commission and has five studios including a Dolby Atmos ADR/Re-recording room equipped with PMC system comprising twotwo.8, result6 and twotwo sub2 monitors. Three of the four remaining rooms – dedicated to Foley, Editing, Mastering and Education – also feature PMC result6 and twotwo sub2 monitors.
The systems were supplied by PMC's South Korean distributor Music Metro. 'PMC monitors were chosen for this facility because they offer very high resolution audio that allows us to hear elaborate sound in perfect clarity,' says Music Metro General Manager, Brandon Han. 'Our customer particularly liked their consistent balance at every level, especially the deep low frequencies. Everyone is really happy with their performance and the sound they are delivering.'
The first film production support organisation to be set up in South Korea, the Busan Film Commission has played a crucial role in strengthening the area's film and video industry.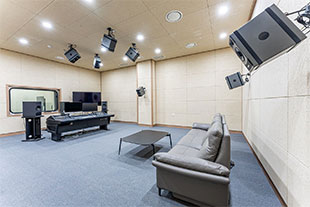 As well as supporting more than 1,000 films and videos, the commission has also expanded the city's film industry infrastructure by building studio and postproduction facilities and supporting local companies that are related to the film industry. Another key part of its remit is education and to this end it has established the Busan Asian Film School, which lays down the foundations of industry professional training.
The arrival of Busan Sound Stage is designed to help film companies complete their projects without having to travel to South Korea's capitol. 'The film and video industry in Busan is still quite weak compared to the metropolitan areas, with most of the projects consisting of independent, low-budget movies,' says Busan Sound Stage Production Manager, Chang-gee Hond.
'Going to Seoul to carry out ADR, mastering and editing is time consuming and expensive, so the Busan Film Commission decided to set up professional ADR facilities to help the local industry. The entire first floor of the Commission's headquarters was re-modelled to make room for the studios and these were officially opened at the end of 2020.'
Busan Sound Stage is now handling projects for many of the city's film producers and directors, with recent projects including corporate promotion videos and a short movie that was filmed in the Busan area. Although most of the work is ADR, some customers are using the facility to record and mix music for films.
More: www.pmc-speakers.com