UK-based specialist in codecs for radio and television Comrex has struck a distribution partnership with HHB Communications.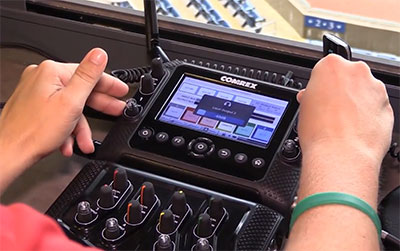 'The advanced tools that Comrex design and build are a key component for any broadcaster,' says HHB Communications Head of Sales, Matthew Fletcher. 'Their reliability and ease-of-use make them a perfect fit for broadcasters, as well as other industries where a high-quality reliable link over IP is required. We look forward to being able to offer Comrex solutions and educate the local broadcast community about these products.'
HHB has been serving audio professionals across the UK for more than 45 years. Now, working together, broadcasters in the UK will have better access to Comrex's technologies, and benefit from the service and support from HHB.
'The strength of HHB's reseller relationships in the UK, Scotland and Ireland, and the company focus on customer service make it an exceptional choice to distribute Comrex products,' says Comrex Sales Director, Chris Crump. 'Plus, HHB's commitment to delivering innovative solutions for their clients makes this a perfect fit for us.'
More: www.comrex.com
More: www.hhb.co.uk