CUK Group has secured exclusive UK distribution for French manufacturer of assistive listening and speech transfer systems, Opus Technologies.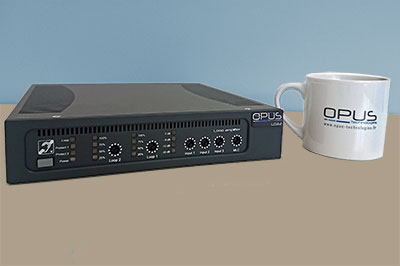 'We are always looking to bring products and brands to market that make it easier for integrators to design and deploy the A/V systems their clients demand,' says CUK Group Technical Director, Stuart Cunningham. 'Opus Technologies meet this need not only with their incredibly well thought out products but also with support services like the free-to-use Smartloop cloud-based induction loop modelling software.'
The Bordeaux-based company has quickly become a leading provider of hearing loop systems across Europe, recently expanding its product range to include counter intercom systems. Opus Technologies products are already shipping from CUK's East Kilbride distribution centre, and have found favour with integrators deploying hearing loop systems in places of worship, corporate meeting spaces and sports venues.
'Our main objective is to strive for the integration of hearing accessibility in all public places,' says Opus Technologies Export Sales Manager, Clément Farèniaux. 'The combination of our team's in-depth knowledge in class-D amplification technology and experience at the coalface of A/V integration has allowed us to develop products that not only have class leading performance but a host of features that make installers' lives easier.'