Having been located in an old building in the Novi Sad city centre, the Public Radio and Television Service of the Autonomous Province of Vojvodina (RTV) in Serbia has moved to new broadcast studios that have been equipped with Stage Tec audio consoles.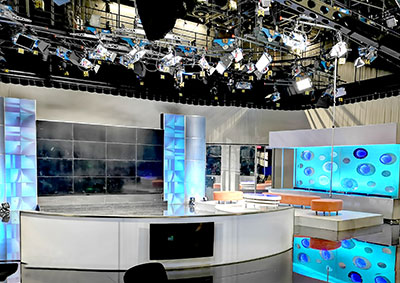 Completed in November 2020, the new 17,000sq-m building houses five television, five radio, and two music studios for the production and broadcast of radio and television programmes. At an early planning stage of the project, Dirigent Acoustics LLC – Stage Tec's distributor in Belgrade – was charged with the acoustic design of all studios and control rooms, the design of the audio system, and supervision of the project. The main TV production studio was equipped with an audio and video routing and distribution system in the CER (Central Equipment Room) and the MCR (Master Control Room).
A 48-fader Aurus platinum mixing console and a Nexus audio network with a Nexus Star router are used in the CER. Six base devices for system integration and distribution provide in total 64 microphone inputs, 40 line inputs, 28 AES 3 inputs, and 28 AES 3 outputs, as well as an XDIP plug-in card for integrating a wireless microphone system via Dante. Two base units, each with 32 microphones and one with eight line outputs, were installed as stage boxes in the studio. An additional Nexus Star router is ready for future expansion,planned for this year.
The Aurus platinum mixing console is a reliable and powerful tool with extensive features for audio processing at the very highest level. In broadcast, for example, this includes an unlimitedly flexible bus structure with intelligent on-air/off-air solutions or the optional automix for talk shows. In live applications, Aurus offers integration with the Nexus audio network. Direct access to all parameters such as microphone inputs optimises operating speed and workflow enormously.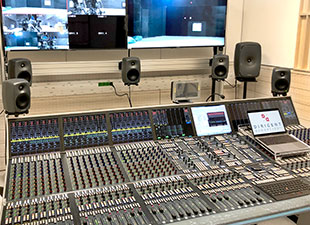 Dirigent Acoustics was responsible for the design, provided support for the installation of the system and performed the commissioning. The company also helped with technical and operational training for RTV staff, which was provided by Stage Tec.
Since being founded in 2007 by Dejan Todorović, Dirigent Acoustics has become a leading consulting and engineering office for audio technology and acoustics in the Balkan region. In more than 150 projects in more than 17 countries around the world, Dirigent Acoustics has demonstrated its expertise in implementing a wide range of projects, from simple analogue systems to complex digital audio control systems. The company's references include TV stations, concert halls, schools, and sports venues as well as live events such as the Eurovision Song Contest in Belgrade 2008.
RTV is a public service broadcaster, broadcasting regional programs in ten languages, 24 hours a day. RTV's web portal was the first in Serbia to introduce a special service called 'Read for Me' for blind and visually impaired people. Today Radio Television Vojvodina has more than 1,200 employees and several hundred freelancers.
More: www.stagetec.com