BroadcastAsia 2011's TV and Technology Advancements conference theme will touch on the neglected subject of subtitling and captioning when Softel Chief Sales Officer, Gordon Hunter takes the mic on 24 June at 9.15am.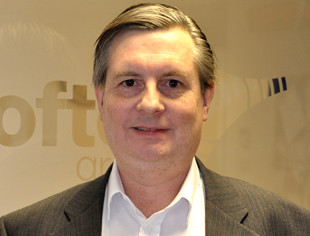 His talk on Subtitling and Captioning for Next-Generation Broadcasting at the Singapore show will give an overview of the changes currently affecting the broadcast industry and the business challenges these changes present. It will cover ways of generating new revenue streams and reducing operating costs when planning for the transition to tapeless operation, upgrading to HD delivery, building multiplatform services or serving multiple-language audiences.
While subtitling and captioning are essential components in a diversifying media environment, many broadcasters have yet to take advantage of technology already available, which can deliver very significant savings and operational efficiencies. Against a background of increasingly diverse and complex media operations, new subtitling and captioning systems provide simple yet extremely flexible and reliable workflows, and deliver rapid ROI. Hunter will offer scenarios for efficient subtitling and captioning across multiple languages, in multiple formats and over multiple platforms, through tight integration with workflow and automation systems, all while maintaining alignment with broadcast schedules.
More: ww.broadcast-asia.com
More: www.softelgroup.com