Gaming company XD Inc has upgraded its Shanghai audio production facilities with a Dolby Atmos 7.1.4 mixing studio and three stereo editing suites.
Best known for selling more than 2m copies of Human: Fall Flat in China within a week of its launch, XD Inc is game developer and publisher with businesses in both Chinese and global markets. The company has fitted out each of its new editing spaces with Genelec Smart Active Monitors to help developers understand the sound environments that they are creating.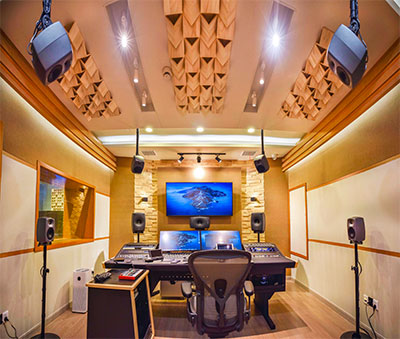 'In the early stages of the project planning, we decided to go with the Dolby Atmos monitoring system, so that both production and post production could be carried out,' says XD Inc Audio Director, Fang Wan. 'After conducting extensive research on similar products, we opted for the Genelec system. We found that not only does its smart calibration system provide an enormous advantage, the Genelec brand also has a fantastic reputation in the industry.'
While Suzhou Pineapple Acoustic Engineering designed the acoustics for the Dolby Atmos mixing room and editing suites, the system integration and installation was handled by MusicKing (Shanghai) Cultural Development. All three suites are equipped with 8330 close-field monitors. For the immersive room, the designers chose the three-way coaxial 8351s for the LCR positions, and 8330s for the surround and overhead channels – with a 7360 subwoofer handling low frequencies.
The new audio production spaces have already proven to be advantageous to XD Inc, providing its 20-strong team with the space and technology to research and create the audio for the games they are working on. The facility has received unanimous praise from the entire audio team, with the monitors proving particularly popular.
'The soundfield is immersive and the positioning is accurate,' Fang Wan says of the mixing space. 'In addition, it has great resolution and sufficient detail. The entire system has been finely calibrated to produce the most accurate sounds for us to be able to create with confidence.'
More: www.genelec.com