The Honourable Joe Hockey has joined the newly established Freedman Electronics Board of Directors alongside Røde founder and Chairman Peter Freedman. He is the first member to join the Freedman Electronics Board of Directors, with more appointments to be made in 2021.
'The past 24 months have been a period of momentous growth for the company and this appointment is a significant step in the next phase of our expansion as we look to increase our global presence, develop our operations here in Australia, and continue making innovative, world-leading audio products,' Freedman says. 'Mr Hockey is a tremendous leader and global business facilitator, and his presence on the Board will help guide Røde on its path for future success.'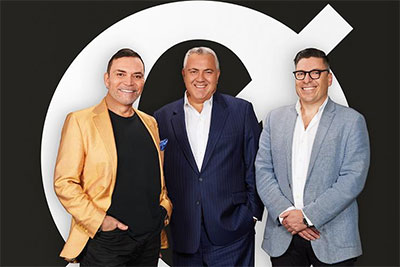 Hockey has been associated with Freedman Electronics since visiting the Røde campus in 2014 and contributing the foreword for Freedman Electronics' 50th anniversary book in 2017.
'Mr Hockey has been a trusted advisor on many occasions since we first met in 2014 and has played a significant role in several key milestones for the company, including our partnership with the Walton Family, founding owners of Walmart and the Momentary contemporary arts space in Bentonville, Arkansas,' Freedman says.
'Røde is a true Australian success story – a story of innovation, investment and resourcefulness that proves that Australia can be the best in the world in any field,' Hockey says. 'I have witnessed first-hand the strength and capabilities of the team Peter has assembled and look forward to playing an active part in the continued expansion and success of this iconic global brand.'
The new Board structure for Freedman Electronics (the parent company of Røde Microphones) comes amid continued success and expansion for the company, including the opening of a new R&D facility in Europe and further expansion of its operations in China and the US.
Røde has also expanded its operations in Sydney with the addition of a 15,000sq-m production and logistics hub, as well as new high-tech manufacturing facilities, which will be commissioned in the coming months.
More: www.rode.com