d&b audiotechnik has announced its Subscription-Series as an alternative to ownership of installed sound systems, available in the US, Europe (including the UK), Singapore, Australia and New Zealand.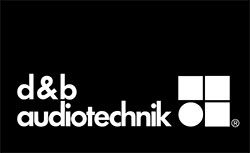 Calling it a 'pay what you consume' model, d&b's Subscription-Series allows venue owners to upgrade to new d&b system without a large, upfront capital investment. 'We've been working closely with our customers to understand their changing needs and it's clear that technical flexibility and commercial accessibility are highly valued,' says d&b audiotechnik Group CEO, Amnon Harman. 'Our new Subscription-Series gives any venue owner or manager who aspires to offer the best sound experience access to d&b solutions. The world has changed, buying behaviour has changed, and it's critical that we address these new needs.'
The standard Subscription-Series plan enables customers to 'fast-forward their technical, creative and business goals with the security and flexibility of a low monthly payment and commitment periods as short as 24 months'. The subscription fee covers all audio system solution hardware, including accessories, system commissioning, post-install services, maintenance, and decommissioning. At the end of the subscription period, customers can choose to continue their subscription, upgrade or adjust the system requirements, or cancel the service. The d&b sales partner and dealer network are part of the new offering and will continue to provide reliable and flexible services for the end customers.
Alongside the new Subscription-Series, d&b also offers a pay-per-use option that enables customers to install additional d&b equipment for special events. Venues are charged when the enhanced system components are actually used.
More: www.dbaudio.com