Plasa and the ABTT (Association of British Theatre Technicians) are to bring their respective 2021 shows together at Olympia London, in a special partnership designed to reduce pressure on the exhibition calendar as the industry's eco-system recovers from the impacts of the pandemic.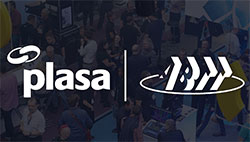 As previously planned for 2020, Plasa Show 2021 – for this year with the ABTT Theatre Show – will debut at Olympia's largest hall, the Grand. The ABTT Theatre Show will run in its own defined space, retaining its own unique identity, and celebrating the ABTT's 60th anniversary. The more spacious hall will also accommodate 'more inspiring' stands, more show features, and extra aisle width for visitors to move around freely.
Plasa Focus Leeds – due to take place from 11-12 May at the Royal Armouries Leeds – has been postponed for a second year. Following consideration of the uncertainty around the UK's lockdown restrictions and the challenges facing the industry, Plasa made the decision to only present the Plasa Show this year.
To maintain industry energy and connection, Plasa has also announced that, following its debut in October 2020, a second Plasa Online from 10-14 May and that the ABTT, which has been supporting the industry with online seminars over the past 12 months, will also be collaborating in this and hosting some sessions.
'With everything our industry has faced in the past 12 months, we have thought long and hard about how best to serve our exhibitors and visitors in 2021,' says Plasa MD, Peter Heath. 'We couldn't be more pleased with our partnership with the long-serving and respected ABTT, who will bring their usual high standard of technical knowledge to Plasa Show this year, as well as our second Plasa Online this May. We are of course saddened that Leeds must wait another year, but we believe that our strategy for 2021 is absolutely the right thing to do while our industry recovers.'
'We are very much looking forward to joining forces with the Plasa Show this year to create a meeting place for the whole industry to get-together,' adds ABTT CEO, Robin Townley. 'The ABTT will have its own distinct area and will be creating the same friendly atmosphere that our visitors love about the ABTT Theatre Show. We look forward to seeing exhibitors and visitors, old and new, and to celebrating our huge 60th milestone.'
With several months for the industry to re-open and regain its strength, the Plasa Show and ABTT Theatre Show partnership is hoped to be the 'come-back' event for the UK live entertainment technical and production sector.
The combined Plasa Show and ABTT Theatre Show will take place from 5-7 September at Olympia London. Plasa Online 2021 will run from 10-14 May. Information on how to register and watch the programme to follow.
More: www.plasashow.com