The latest in a chain of Saudi Arabia's polyclinics equipped to treat a wide range of conditions, the FAZ Medical Center in Abha, Saudi Arabia, recently called on Jeddah-based aDawliah Universal Electronics to design and supply a system to serve 16 areas in its seven-storey building with high-quality public address and paging, using both wireless and wired control for level and independent routing of audio sources to different areas.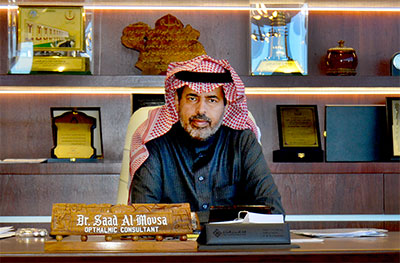 Having also to be easily expandable, a Yamaha zoned system provided the preferred solution.
'Yamaha audio processors gave us many options, letting us create a system which met both the technical and financial brief from the customer,' says Mohannad Mahmoud, of aDawliah Universal Electronics' Projects Department.
Mohannad designed a 16-zone system, based on a Yamaha MTX5-D matrix mixer. Its outputs were routed to 58 NS-IC400 ceiling speakers and two VS4 wall-mounted speakers, via a pair of XMV-8140 power amplifiers. The inputs to the system comprised a micro-SD card in the MTX5-D for pre-recorded messages, a Yamaha CD-C600 CD player, paging microphones and a digital Azan prayer clock.
Flexible control is delivered by eight DCP1V4S surface panels, routed via a DCH8 digital controller hub, and a Windows PC, located at the reception desk. Running Yamaha ProVisionaire Kiosk software the system can also be controlled wirelessly from an iPad-based custom panel, programmed on Yamaha's ProVisionaire Touch app.
'As well as allowing us to providing a system that is more flexible than other brands, Yamaha gave us the possibility of easily expanding it with more inputs, outputs and controls, if this is needed in the future. I believe Yamaha has the best audio solutions for any small and medium-sized project in the world,' Mahmoud says.