One of the recent projects that completed by United Music Foundation Project Manager David Hadzis was to restore and release a complete recording of Petula Clark's legendary 1974 Royal Albert Hall concert in London, which includes previously unreleased live versions of her greatest hits and many other classics. This proved to be no simple task…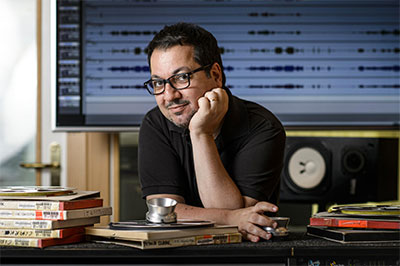 The United Music Foundation (UMF) was established in Geneva in 2013 to 'preserve, enhance and spotlight endangered musical recording heritage', and to make it available to the public.
'I looked everywhere for the original multitracks of this concert, but I was unsuccessful and I now suspect that they've been destroyed. This isn't as surprising as it may seem - wiping or destroying tapes was a common practice in the 1960s and '70s, especially when recording studios closed down. But about 20 years ago I found some stereo analogue tapes of the concert in the vaults at PolyGram UK. Unfortunately, the company wouldn't let me have them, and they next resurfaced at PolyGram in the US. I was only able to obtain them after [Petula's husband and manager] Claude Wolff's intervention. Once I had them in my hands, I discovered that they comprised two quite different sets of mixes. The first set was a vinyl album and cassette production master that contained just fourteen of the 33 tracks from the concert. These were recorded at 15ips, but they suffered from badly encoded Dolby A noise reduction which was clearly going to be a problem. The second set of recordings comprised 7.5ips rough mixes of all 33 tracks together with unedited speech and applause.'
'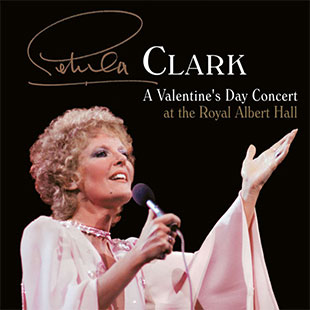 Although both sets of tapes had been mixed by the great John Timperley at Chappell Studios in London they weren't consistent and they also suffered from azimuth instability that affected the sound quality, so I turned to the Cedar Cambridge system that we had recently installed at the Foundation.
'My first job was to eliminate the azimuth errors, and I used Cedar's Phase Corrector for this. This locked the two channels together again and eliminated the unpleasant side-effects (comb filtering, loss of top end and indistinct stereo imaging) of this type of problem. Having done so, I needed to match the tone and dynamics of the two sets of tapes. I did this using a Cedar process called Reshape, which matches the tone and soundstage of different recordings. I created a model of the 15ips tapes and was then able to give the 7.5ips tapes the same overall tone and dynamics.
'Having sorted this out, I then had to address various noise problems including issues such as hiss, clicks, plops, distortion and crackle. All of these were eliminated by the restoration processes in the Cedar system, and I was then able to re-edit the concert back to its original sequence, even including the medleys that had been edited for the original album release in 1974. So, finally, I was able to produce the masters for the Foundation's two-CD Collector's Edition, which contains the whole concert as it was originally meant to be.'
The sound of the Collector's Edition (available as a numbered copy and accompanied by a 40-page hardcover booklet) has been widely praised, and Petula Clark herself has also written to compliment David's restorations. She wrote, 'The United Music Foundation is doing really important work. David Hadzis is a personal friend, and he is totally dedicated to every project he takes on, including my Royal Albert Hall concert. We should all be grateful and support this exceptional organisation. It's all about quality.'
All of the profits from the sale of the Collector's Edition are being used to support the future preservation and restoration of musical heritage.
More: www.cedaraudio.com