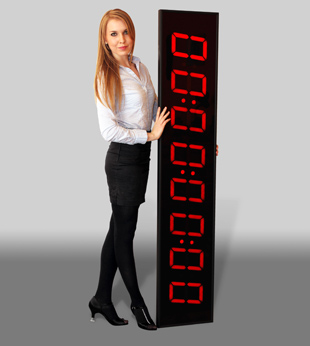 Already the exclusive UK distributor of Mediaport's Punchlight automated cue light and time code display system, out post distribution is now able to supply the company's new Studio Display XXL – the largest automated time code display system in the world.
Coming in at 1.72m long by 33cm wide, the XXL display is aimed at large postproduction houses – or any situation where time code needs to be made visible over a long distance.
The Studio Display XXL is compatible with all existing Punchlight hardware, allowing automated display of Midi time code from Pro Tools LE & HD, Cubase, Nuendo, Logic Pro, Digital Performer and Samplitude. When combined with a Midi-to-SMPTE time code convertor, it will also display time code from other systems. The Studio Display XXL will, like the smaller Studio Display XD, Studio Display XT and Studio Display USB, also show bars and beats, feet and frames and samples all in perfect syncronisation with a digital audio workstation.
More: www.outpostdistribution.com
More: www.punchlight.com