Engineer and producer Alan Parsons – noted for his work on The Beatles' Abbey Road and Let It Be, as well as for engineering Pink Floyd's Dark Side Of The Moon and producing Al Stewart's Year Of The Cat, and his own Alan Parsons Project albums – has chosen three Raven Chrome PhantomFocus eChairs from Carl Tatz Design for his new Santa Barbara-based ParSonics recording studio.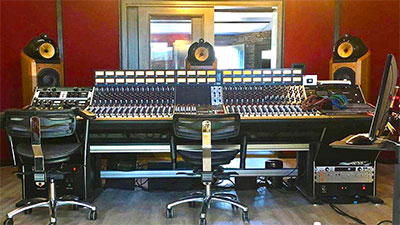 Parsons' latest album The Secret was mostly written, recorded and mixed at ParSonics. 'The PhantomFocus eChairs have quickly become an integral part of the overall performance of ParSonics, enabling us to work long hours with less fatigue, and hence more creativity,' Parsons comments.
The PhantomFocus eChair is the pro is the result of research and development undertaken by former Grand Prix and Endurance champion Le Mans and Grand Am series racecar driver Steve Knight, to design the ultimate chair for back support and posture. It features advanced mechanics and materials to perform in a manner that actually improves the health of an engineer's back. Proprietary ZenWave motion provides unbinding, stress-free support as the engineer leans forward, and protects the lower back from injury. Additionally, Knight indicates that the scientifically designed backrest moves with the engineer to massage the lumbar area of the spine, which increases blood flow and nutrients to the lower back muscles and intervertebral discs.