Sony Corporation of America is to establish a new subsidiary called Sony Immersive Music Studios, which was announced at CES 2021 conference and has the aim of 'developing immersive music experiences through the power of creativity and technology'.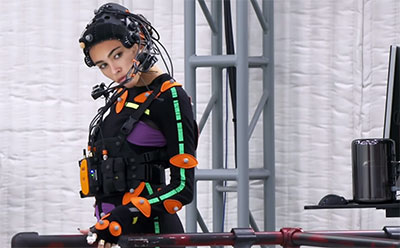 The Immersive Music Studios team will be headed by Brad Spahr, who was previously responsible for the company's Virtual Reality, Augmented Reality, Blockchain, Artificial Intelligence and Hi-Res Audio initiatives.
The first project from the new division is a virtual performance from Epic Records singer/songwriter Madison Beer in collaboration with Verizon, performing as an virtual avatar, in a digital rendering of the Sony Hall concert venue in New York City, created with Epic Games' Unreal Engine.
'When we first spoke with the team at Sony Hall and we first spoke with Verizon, we asked how can we make it as realistic as possible?,' Spahr says. 'We actually worked with the venue and got the CAD files – the actual floor plan and dimensions of the venue and were able to go in and reconstruct it in Unreal Engine and then, using reference imagery really go into intricate detail to create the most precise recreation of the venue that we could.'
Beer's performance will be available on PlayStation VR and Oculus VR, plus as an immersive 2D experience available on streaming music video channels.