Powersoft has announced webinars for D-Tools System Integrator (SI), to provide system integrators with guidance on using Powersoft's complete product library through the D-Tools software.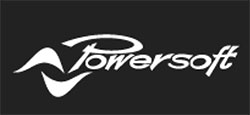 D-Tools System Integrator is a comprehensive software solution for A/V system integrators that improves operating efficiencies by streamlining the entire project workflow through a data-driven process with an extensive, integrated product library that includes Powersoft's product range.
Powersoft's partnership with D-Tools provides D-Tools software users with Powersoft's detailed specification, along with dealer-specific pricing, which minimises time users spend on building catalogues or A/V proposals. The software benefits users further by managing budgets and sales, improving opportunities, accurately tracking revenue and expenses, and, due to all of this, increasing profitability.
The webinar advises users how to work with Powersoft's products within D-Tools' software. A/V system integrators will be instructed how to use System Design tools to create engineered drawings and to document system designs, while also providing affective communication with stakeholders. The software also allows for workflow optimization, with scheduling, item tracking and in-the-field management and servicing.
These webinars are scheduled for Thursday 21 January (EMEA) 3pm CET and Friday 22 January
'D-Tools is an invaluable software that, combined with the Powersoft's ecosystem, will undoubtedly support system integrators throughout their businesses,' says Powersoft's Marc Kocks. 'This webinar will introduce attendees to the capabilities of this software and show them how they can make the most of our full line of innovative amplifiers.'