US manufacturer Ashly Audio has appointed Electro-Acoustics Systems (EAS) to expand availability of its equipment portfolio in the Southeast Asia region.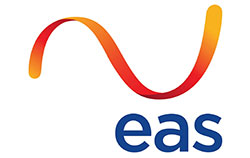 'In EAS we have found the perfect partner to further expand Ashly's distribution throughout the Southeast Asia region,' says Export Sales Manager, Andy Lopez. 'We look forward to many exciting projects and a long-term partnership that allows us to offer our comprehensive product range to an even wider range of customers.'
EAS is a leading systems integrator and supplier of professional A/V solutions across Southeast Asia, serving markets, including corporate, restaurant, education, transportation and theme parks.
'Ashly is synonymous with reliability and durability, critical factors for systems integrators, consultants and end-users when deciding which brands to use in their designs and set-up,' says CES founder and CEO, Lam Tong Loy. 'EAS is excited to represent Ashly's impressive range of audio solutions from speakers, DSP matrix and control software, power amplifiers and digital mixers. We have a long-standing relationship with Ashly and are excited to be partnering with Ashly for the entire Southeast Asia region on its exciting new chapter to offer an even wider range of solutions to our resellers, integrators and clients.'
Among Ashly's newest offerings are the mXa-1502 integrated mixer/amplifier, two speaker offerings in the AW Series On-Wall speakers and IS Series Dual-Impedance Column Speakers, and the CA Series and FA Series power amplifier lines.