German networked audio and interconnectivity specialist DirectOut and Italy's Vivivaldy have pooled resources to establish a tailored service for uncompressed audio transmission over public WAN connections.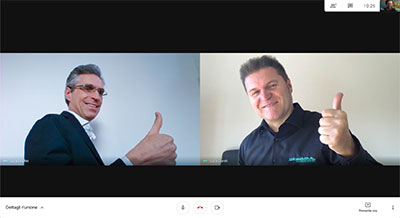 Driven by the success of its first series of Lockdown Rock projects – which allowed artists and audio professionals to work together remotely in real-time – the teams from both companies decided to join forces and create an 'out-of-the-box' solution.
'DirectOut got in touch with us with the idea to enable audio engineers in the pro audio business to make use of existing IP infrastructures, using standard internet connections, even though they are no IT experts,' explains Vivivaldy CEO, Luca di Chio. 'Our goal is to make these clients self-sufficient in using wide-area network transmissions with low latency and maximised reliability.'
'Our products deploying Ravenna technology have already proven their worth in remote production and broadcast environments,' says DirectOut Product Manager, Luca Giaroli. 'Since the constraints of the pandemic have forced large parts of the audio industry to shut down their businesses, we were thinking about lowering the entry level of this technology. For the first Lockdown Rock project we started in late spring, we gained Vivivaldy as a very skilled and reliable partner for this exciting challenge.'
Based in Milan, the Vivivaldy team comes to the project with a pro audio background to provide support and consultancy for IP infrastructures, data transport, backup technologies and cloud computing services.