A recently completed audio makeover at the Gregers multi-purpose venue in Hamar, Norway, has placed an Allen & Heath AHM-64 matrix processor, Adamson PA and Lab.gruppen amplifiers providing a Dante-based backbone.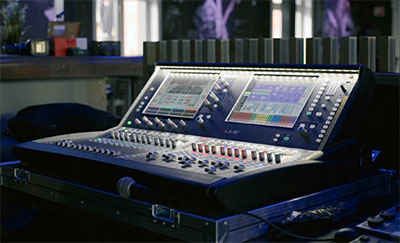 Occupying a former fire station in the centre of Hamar, Gregers is famed as a 400-capacity live music destination, hosting around 100 concerts each year. By day, the venue hosts events spanning seminars and meetings to full corporate events, requiring a high degree of flexibility. Recognising the need to upgrade its audio system to accommodate both the expectations of visiting sound engineers and the ever-changing day-to-day needs of its own team, Gregers turned to Benum Norway for a contemporary solution.
Benum Norway's Daniel Glaister took the lead on the project and quickly identified the new Allen & Heath AHM-64 as his preferred audio distribution hub. Taking advantage of the ecosystem surrounding AHM-64, Gregers' staff have several tiers of control to employ, starting from the one-knob IP1 wallplate for simple level control and source selection in different zones. Benum Norway also tailored A&H's Custom Control app to give different users the right level of control from their smartphones, tablets and laptops. For smaller live events, an IP8 remote controller offers straightforward, hands-on mixing in an ultra-compact format.
'The system practically runs itself – the team have the tools they need to comfortably handle everything from background music upwards,' Daniel says. 'The leap in audio quality is also instantly noticeable. There is masses of headroom and great coverage right throughout the venue. Gregers is now a fully equipped, modern cultural venue, which is exactly the outcome they set out to achieve.'
Visiting sound engineers will be pleased to find an industry standard dLive system for mixing live bands, comprising a C3500 surface and a CDM64 MixRack onstage. The AHM-64 allows Gregers to safely and easily accommodate touring artists who choose to bring their own consoles. Benum Norway also supplied the full Adamson Systems PA and Lab.gruppen amplification.