L-Acoustics has recruited two regional industry experts to support existing partners in the Middle Ease and India.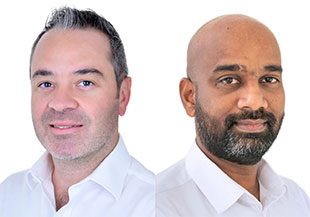 Expected to 'grow the company's presence in key vertical markets, as well as with consultants, integrators, sound engineers, and end-users in the region, Chris Mead, Sales Manager for the Middle East, India and East Africa will build relationships and develop business in the region, while Rahul Samuel, Application Engineer for the Middle East and India, will provide technical support, design assistance and training to partners and projects throughout the area.
Over the past decade the region has been supported by L-Acoustics Sales Manager Peter Owen, who will now concentrate his expertise on developing key territories in Russia and Eastern Europe. The appointment of a dedicated and locally based team will allow the company to nurture new and closer relationships.
'The Middle East and India regions are very diverse culturally, yet share a common commitment to building innovative and technically advanced venues and entertainment experiences,' says L-Acoustics Executive Director of Application, Cédric Montrezor. 'This drive to excel and impress has led the region to dynamic growth – growth which remains resilient throughout the current difficult period.'
Mead has more than 15 years' experience in the UK and the Middle East, having began his career designing and implementing A/V solutions for end-users and most recently providing technical support and developed sales in the Middle East region for Meyer Sound.
'L-Acoustics has achieved its leadership position in the market by developing outstanding products and establishing a global system of standards via a robust partner network,' he says. 'The brand's rapid growth in the integration market represents an exciting area of development. I look forward to contributing to the continued success of the company and our partners in the region.'
An award-winning live sound engineer with over 15 years of experience as an acoustic consultant, FOH/monitor and system engineer, system designer and educator, Samuel will provide technical expertise to partners and projects throughout the Middle East and his native India. He has contributed to the production of some of India's most spectacular live performances, latterly providing Meyer Sound, with technical support in the region.
'The Middle East is home to some of the world's biggest projects and they consistently surprise the world by exceeding known limitations,' he says. 'This type of work requires the best minds from around the world and L-Acoustics excels at accompanying people and projects to achieve their technical best. I'm excited to be working alongside our partners to turn their visions into reality.'
'Clients and Partners in the Middle East and India have consistently shown an interest in premium products and a willingness to go the extra mile to achieve excellence and offer the most engaging audience experience,' says Global Director of Business Development at L-Acoustics, Jochen Frohn. 'Having this locally based team, with Chris and Rahul's combined expertise, will allow us to build deeper relationships and offer outstanding support to clients in a region that continues to take a more central role to the strategic growth of L-Acoustics.'
More: www.l-acoustics.com