Apple's migration to from Intel processors to its own Apple Silicon means that the company now controls the future of all of its platforms. The first result of the move sees the new M1 processor at the heart of the latest MacBook Pro, boasting an 8-core CPU and the world's fastest integrated graphics on a Mac.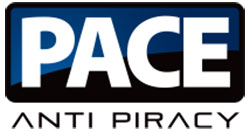 Rosetta 2 is an emulator designed to bridge the transition between Intel and Apple processors, translating apps built for Intel to run on Apple Silicon.
In a recent statement, PACE Anti-Piracy Inc (the company behind iLok software licencing) assures users that its technologies have been Rosetta 2 compliant since end of August. This is significant to pro audio as PACE tech is employed in products from Antares Technology (Auto-Tune), Avid/Digidesign, Dolby Labs, DTS, Harman International/Lexicon, Korg, Line6, Massenburg DesignWorks, Mark of the Unicorn, Softube, Sonic Solutions, Sonivox, Sonnox Plugins, SoundToys and Waves among others.
All PACE developers have had access to Eden 5.3.0 SDKs and end-user software since August. This release includes iLok Cloud improvements, service status info for end-users, Big Sur macOS 11.0 and Xcode 12 support, digital signing of arm64 and universal binaries, and faster logins for large iLok accounts.
PACE says that it is 'hard at work' on native ARM support, and working with all developer partners as they make the transition to new Silicon powered Apple Macs.
More: www.paceap.com