UK-based AMS Neve has strengthened its presence in the US by appointing pro audio specialist Sweetwater Sound to its dealer network. As a member of AMS Neve's US dealer network, Sweetwater will stock the company's full range of outboard equipment and supply Neve Genesys and Neve Genesys Black consoles, as well as the recently launched 8424 console.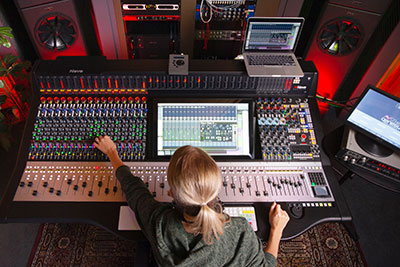 Recording professionals visiting Sweetwater Sound's store in Fort Wayne will be able to view and demo AMS Neve equipment on site.
The brand will also be promoted to Sweetwater's customer base via its strategic marketing channels.
'Sweetwater Sound's brand values and objectives are very closely aligned to those of AMS Neve,' says AMS Neve Distribution Manager, David Walton. 'Our goal is to increase our brand presences and, ultimately, sales, within the United States.
'With the addition of Sweetwater to our list of valued US partners, we believe we are in a great position to achieve this ambition in 2021 – and beyond.'
'There has always been a sense of respect and admiration between the brands,' says Alex Morales, Senior Pro Audio Category Manager at Sweetwater Sound. 'We are very excited to not only carry the Neve classics, but also the very forward-thinking new products in the company's line-up.'