The Pittsburgh Steelers recently brought in Brooklyn-based KMH Integration to work with its production team on a major upgrade of the team's TV and radio production – to propose facility designs and workflow changes to improve them. The consultation has resulted in the American football team move from an open-floor to studio-based facility with full internal and external communications, with RTS intercoms bringing ease-of-use and reliability to modern content creation.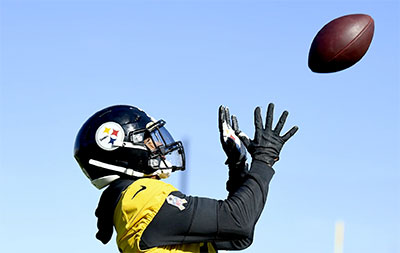 According to KMH Integration President Kevin Henneman, this was a typical case of the end-user's requirements outgrowing their current systems and workflows: 'Like many organisations, the Steelers started their digital efforts in social media, connecting with their fans but realised that the time had come to expand their digital content capabilities. They had a large studio space but no control room, so they literally could not do radio and TV at the same time. It was a pretty major redesign.'
Working with their strategic partner, Acoustic Distinctions, KMH Integration created a production complex with a control room and three acoustically treated studio spaces. One major recommendation was to upgrade to the RTS Odin Omneo digital intercom matrix. Odin provides Dante capability for audio transport, plus wireless IFB for talent, enabling targeted communication throughout the facility.
'Previously, the team used a two-channel party line intercom, which is all they thought they needed,' Henneman explains. 'But once they learned how powerful a digital matrix can be – how it could do things that they knew were possible, but hadn't considered for their operation – they were sold.'
To maximise flexibility of Odin, the Steelers Digital Studio uses two KP-5032 keypanels and three BP-325 beltpacks. Using mix-minus out of the console via Odin, talent can hear the programme feed, which is ducked automatically when the director wants to talk to them. Two TIF-2000A digital hybrid interfaces allow the addition of outside phone calls to the workflow, allowing for seamless coordination between the stadium, the training facility in Latrobe, and anywhere else they want.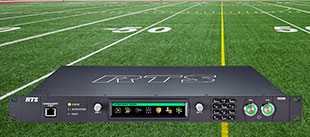 KMH made recommendations on both the overall technology and product specifications to the Steelers organisation, and the installation contract was put out to tender, with a local firm, Texolve Digital, winning the contract. 'Texolve really stood out as the most qualified out of all our bidders, and had the advantage of being familiar with the facility,' Henneman says. 'The company was a perfect fit for the Steelers, and did a fantastic job with the integration.'
Henneman sees ease of operation and outstanding support from RTS as the keys to ensuring success for Steelers Digital Studio. 'There are plenty of good intercom companies out there, but we recommended Odin because it's very powerful, yet very easy to use. It's very intuitive, and that's been true of RTS for years,' he states, 'The Odin is compact, easy to learn and operate, and easy to modify and reconfigure as the customer's facility evolves – which they always do. RTS is also consistently fantastic in training and support, which is huge. The results speak for themselves: our clients are happy, and so are we.'