LEA Professional has struck a partnership with Polaris Controls to serve the company's customer base in Latin America and the Caribbean, seeking 'to further enhance LEA Professional's growing customer base in these international markets'.
Polaris Controls has been active in the pro audio industry for more than a decade, having been founded by engineers seeking audio technologies that would change the face of the industry. For co-founder Ariel Enrique Gutiérrez, LEA Professional is in keeping with his goals: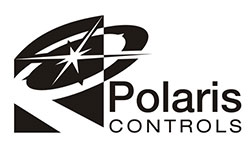 'The A/V industry across all verticals is changing and it is imperative that companies move with that change,' he says. 'LEA Professional is agile and dynamic, and can easily respond to the changes in the market, not to mention their solutions are intuitive, easy to use and built with integrators in mind.
'LEA understands the importance of customer care and engaging with your audience via digital tools,' he continues. 'They are not simply a manufacturer but a savvy thought leader and educator in the industry, all qualities that we look for in a partner.'
LEA has already seen uptake of its products in Latin America and the Caribbean, and Polaris Controls anticipates contributing to increasing the company's profile.
'We are proud to partner with the team at Polaris Controls to continue to serve our growing customer base in Latin America and the Caribbean,' says LEA Professional VP of Sales, Scott Robbins. 'We have seen a surge in customer demand over the last several months, especially as integrators seek new cloud-based solutions to continue to serve their clients remotely.'