Following the death of landlord Louis Hayle – more commonly known as Dutty Ken – the future of reggae venue, the Star & Garter in Montpelier, Bristol, was uncertain. The pub had already been saved from closure a few years ago through to a crowdfunding campaign, and in the months after Dutty Ken's death, it was likely that it would be sold and converted to residential use.
This threat, which could be seen as indicative of a wider phenomenon that has swallowed a number of the UK's most well-loved venues in recent years, prompted the local community to move to save the Star & Garter a second time – and another stalwart of the Bristol music and events scene, Malcolm Haynes, stepped in to take ownership of the situation.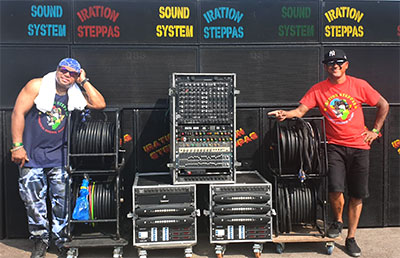 With the pub due to reopen, its new sound system needed to be compact, flexible – and powerful. The venue hired local company Qualitex Sound System (QSS) to carry out an audio overhaul, which was overseen by self-confessed Powersoft evangelist Linford Bailey, better known within the industry as Kutty Qualitex.
'I only ever recommend Powersoft to QSS customers,' he says. 'Obviously the size of the job determines which models I'll specify. I linked up with CUK Audio about seven or eight years ago and, since then, I've been able to get access whatever is required, whether that's T Series or X4L for live gigs or Quattrocanali and Ottocanali for fixed installs.'
The Star & Garter's new sound system was required to cover a number of rooms, including a lounge, dance floor, the main bar and a chill out area.
Although it was a 'straightforward install', according to Kutty, the requirements for the venue were substantially overestimated. 'We were told to order 12 Biamp Community W2-228s (2x8-inch loudspeakers), and after installing the first two we realised that 12 was a bit too far. We ended up only using four of them across all of the rooms,' he explains. 'It's usually running at quite a low level but with a very clean sound.'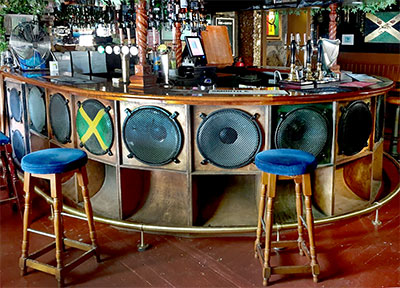 The team installed one of the loudspeakers and its requisite subwoofer in the bar, and another three speakers and two subs in the dance floor area. This entire system is driven by one Powersoft Duecanali 4804 and two Quattrocanali 2004.
'ArmoníaPlus is the standard software for me these days, and I was a big user of the previous version of Armonía (Pro audio Suite) before that,' Kutty says. 'The Star & Garter needed separate outboard control where each speaker could be controlled from behind the bar, but because it hasn't got DSP, we used a Symetrix Jupiter 8 processor.
'I've been using their products and telling people about them for decades, all quite unofficially of course,' he continues. 'I went to demo day in London a few years ago and spoke them about different things, but most of my feedback goes to Stuart [Thomson] at CUK Audio, who relays findings back to Powersoft. When the X8 came out and we had so much success with it that I wanted a sub amp; lo and behold the X4L came out. Stuart leant me one and I've already told him that he's not getting it back as I'm more than pleased with it.'
The Star & Garter's official reopening saw hundreds of revellers assemble at a festival stage outside the venue, and guest appearances from US comedian Dave Chappelle, reggae star Damian Marley, and DJ Roni Size. Since then, the pub has been open for business hosting a variety of metal, rock, roots, and dubstep artists, alongside its usual programme of events.