Four hundred freelance professional musicians from all parts of the entertainment industry will be joined today by leading musical figures including David Hill, Raphael Wallfisch, Emma Johnson and Tasmin Little, Bill Barkley to perform in Parliament Square and Centenary Square, Birmingham, for an event called Let Music Live.
Galvanised by the energy and the goodwill among the musical community to want to keep music alive and perform again, violinist Jessie Murphy conceived the idea of getting together in Parliament Square, to show that 'we are here and ready to work'. Like so many in her sector, all of Jessie's work this year, including festivals with Sophie Ellis-Bextor, had to be cancelled due to Covid. A post on Facebook asking 'Anyone else in?' became a group of more than 2,000 within days.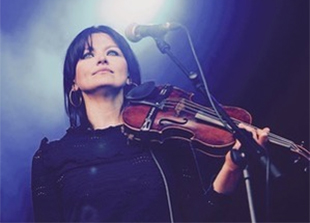 Highlighting the need for targeted support for freelance musicians and all those who work in the arts and entertainment sector, the event also has the support of the Musicians' Union, The Incorporated Society of Musicians, The Musicians' Answering Service, Emily Eavis, Jools Holland, Sophie Ellis-Bextor, Dan Smith of Bastille and others.
Conducted by renowned director David Hill in Parliament Square, the freelance musicians will perform a short section of 'Mars' from Holst's The Planets before standing in silence for two minutes. The 20 per cent of the piece that they will perform represents the maximum 20 per cent support that freelancers receive from the UK Government through the SEISS grant. The two-minute silence represents the 33 per cent of musicians currently not covered by the SEISS grant (MU). The event will be Covid-safe, adhering strictly to social distancing regulations, facilitated by support from #WeMakeEvents.
Covid restrictions have disproportionately impacted the music and events industries, resulting in an almost total loss of opportunity to work. Investment is essential so that freelance musicians can continue to support the intricate network of businesses that rely on arts and events for their footfall.
'I fully support these wonderful musicians in their actions,' says Jools Holland. 'They are part of an industry devastated by this crisis. Most importantly they bring such joy to our spirits, our country and our world. Post-apocalyptic scenes are often portrayed in fiction as places where there are no leaves on trees and the birds don't sing. If we don't support our musicians now, who find it impossible to work, I fear we are all taking a step closer to that nightmare world.'
The arts and culture industry contributes £10.8bn a year directly to the UK economy (ONS), with growth in creative industries previously running at five times that of the rest of the economy. With effective short-term support, freelance musicians will continue to make a positive impact. For every £1 directly spent on music and events, an extra £2 is generated in the wider economy (ACE), powering a network of businesses across the country. Supporting freelance musicians means supporting the wider economy.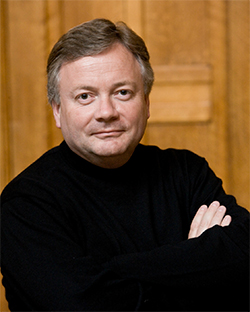 The music sector is a world-leading asset to the UK, and its highly-skilled professionals are regarded as the world's finest. The UK's breadth and diversity of concerts, events, festivals and gigs is globally renowned, bringing life to towns and cities and attracting over 40 per cent of inbound tourist spend (ACE), providing inspiration and joy to everyone through work in the community, from schools to care homes.
The largely freelance workforce that makes up the music industry has not received the targeted support it needs to go forwards. According to Musicians' Union research, 70 per cent of musicians are unable to undertake more than a quarter of their usual work. 87 per cent of musicians face severe financial hardship. Much of the £1.57bn fund for culture has not reached freelancers, as this money is largely earmarked for venues and organisations, many of which remain closed or at severely reduced capacity. Self-employed freelancers also account for more than 80 per cent of all orchestral players.
Offering support at 20 per cent of average monthly trading profits, capped at a maximum of £1,875 over the months of November, December and January, the Self-Employment Income Support Scheme grant extension announced by the Government will put much of the skilled freelance workforce out of business. One third of musicians are currently not covered by the SEISS grant (MU).
With other European nations investing more in their creative industries through this difficult time, the UK risks being left behind and losing its status as a leader in the field.
Let Music Live calls on the Government to recognise that freelance musicians are an economic asset, and to invest in freelancers so that they can continue to support the intricate network of businesses that rely on arts and events for their footfall, and for sector-specific support to reopen, including a subsidised concert ticket scheme while social distancing restrictions remain, and Government-backed insurance for live events and theatre performances.
It also requests targeted support for those skilled workforces forced to remain closed by Covid restrictions, so that freelance musicians are still there to bring music to everyone when this is over.
'We want to show that our profession is viable, and valuable. Freelancing can be misunderstood, we play in the O2 one day, a small wedding the next, and a film recording session the day after,' Jessie Murphy says. 'Each one of us is a small business that contributes both to the economy and the wellbeing of the country.'
'We know from the Union's recent research just how many musicians are struggling financially and at real risk of leaving music for good,' adds Musicians' Union General Secretary, Horace Trubridge. 'In better times, our members drive a £5bn music industry with their talent. One artist's gig will create a domino effect of jobs, from lighting technicians to ticket sellers. If one musician is out of work, you can be sure many others will be affected too.
'We appreciate all the Government has done to support our members through the furlough and self-employment income support schemes so far, but they must not abandon musicians now. With social distancing measures still in place, venues can only sell at around 30 per cent of usual capacity. We are calling on the Government to implement a seat-matching scheme, which would take venues' potential revenue to 60 per cent, providing a lifeline to musicians and the wider industry. Getting musicians back to work is the priority. However, this is simply not realistic for so many of our members while social distancing remains in place. We urge the Government to recognise the unique situation that our members are in, and to provide sector specific financial support for musicians.'
'We have gained a lot of awareness through our recent activities, both with the public and the Government, particularly the Global Action Day on 30 September,' says #WeMakeEvents. 'We want that momentum to continue. Let Music Live is a wonderful way of garnering further support for our industry and those people and their families who are in need of help now.'