The Main Cathedral of the Russian Armed Forces (the Cathedral of the Resurrection of Christ) is a Patriarchal Cathedral in the Moscow Oblast area, honouring the Resurrection of Christ, and marking the 75th anniversary of Victory in the Great Patriotic War and 'the military feats of the Russian people in all wars'.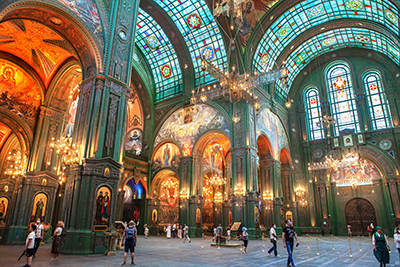 An audio system comprising more than 500 RCF loudspeakers serves the street in front of the temple and also in the interior of the Memory Road multimedia museum complex.
'The task wasn't easy,' says Sergey Gurin, Head of Development and Corporate Clients at ARIS, the company that handled the audio installation. 'We were asked to equip the area in front of the temple with a sound reinforcement system, and to equip the 1418 Memory Road multimedia museum complex with an additional sound reinforcement system, with the best product quality in the shortest time.'
A wide variety of RCF equipment was installed, ranging from 50 wide-dispersion P 3115T weatherproof coaxial speakers to more than 250 MR 33T close-field two-way speakers. More than 80 CS 6940EN weatherproof column speakers and a large quantity (more than 100) of HD 3216T weatherproof horn loudspeakers were also used.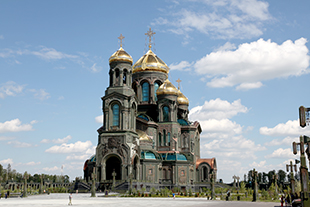 'It's a big-scale project, but we know how to manage these challenges,' Gurin says. 'We trust the system integrator, Avilex, they have good expertise and RCF supported us with all the material we planned with perfect timing, as usual.'
The impressive 100m-high, 6,000-capcity building was completed in May 2020, and is set in the Patriot Park in the Odintsovsky District a few hundred meters from the nearby open-air museum. Its steps and other metal elements of its architecture were cast from melted-down Nazi weapons seized after WWII.
More: www.rcf.it