With plans made for a Creative Action Protest to be held in London's Parliament Square on 29 September to continue pressing the UK Government for support, the #WeMakeEvents campaign continues to raise awareness of the plight of the live entertainments sector and its urgent need for financial support in the face of the Covid-19 crisis. It has now been announced that the campaign is to be steered by a collective of industry trade bodies, businesses and freelancers working in collaboration.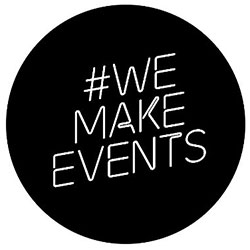 Last month's Day of Action saw buildings across the UK lit up in red as a show of support, and the #WeMakeEvents team busy capitalising on the extensive media coverage and attention this received. One of those involved is White Light's Managing Director Bryan Raven…
'The Day of Action was vitally important for our cause as it finally got people talking,' he says. 'There were a few government figures who weren't particularly listening to our concerns prior to this and didn't fully appreciate the scale of the crisis we are in. That certainly seems to have changed now and, whilst it may appear that the campaign has been slightly quieter for the past few weeks, this is only due to us putting all of our energies into the various meetings and surveys we've had to conduct to ensure the campaign continues to gain momentum.'
Activities over the past few weeks have included meetings with political advisors, who are helping to formulate precise action points of the campaign's next steps, as well as collating a Briefing Information document that is being used to rally MPs and other people of influence.
Several surveys have also been conducted, including the Freelancer Survey, which will allow the campaign to present the Government with facts and figures that show how vital this industry is to the economy. A letter featuring prominent industry heads was printed in The Times newspaper to rally further mainstream support of the industry's plight. The campaign team has also been working hard to determine just who will be able to receive any existing government funding, after receiving confirmation from the DCMS that the Culture Recovery Fund will not apply to event companies.
In addition to raising the profile of this emergency, #WeMakeEvents is implementing its plans to raise funds for those most affected, the first step is the merchandise store, now available on the new WeMakeEvents.com site, and contributions to chosen industry charities starting with Backup – The Technical Entertainment Charity.
The #WeMakeEvents team are encouraging as many individuals as possible to attend the Creative Action Protest in order to emphasise the importance of this campaign, as well as how the industry is edging ever closer to collapse. Reinforcing the professionalism of the sector, all events observe Covid-19 safety protocols, including masks and social distancing.
This will be followed by the Global Action Day on 30 September, about which more information on which will be issued shortly.
'It's safe to say that it's been an incredibly busy few weeks for all of us at #WeMakeEvents,' Bryan concludes. 'Unfortunately, we have to be honest and say there is no instant fix available to solve the issues we all face, so instead, our time and energy need to go into well-thought out strategies and ensure we use our resources as effectively as possible. With Furlough ending next month, this is a battle that still needs fighting and we will be at the forefront of that. We will continue our hard work over the next few weeks and hope that our efforts will see the breakthrough we so desperately need.'