Stardraw.com's Introduction to Stardraw Design 7.3 webinar has been approved by Avixa as an RU (Renewal Unit) eligible course for CTS (Certified Technology Specialist) certification. This includes the special designations CTS-D (Design) and CTS-I (Installation).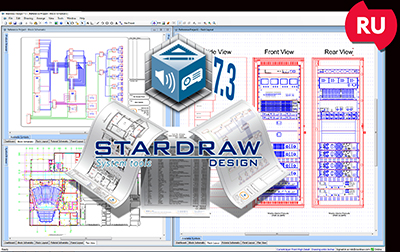 The move will allow the more than 13,000 professionals holding Avixa's CTS credential to earn renewal units towards their certification by completing Stardraw.com's Introduction to Design 7.3 education programme.
The CTS certification programme – which has been administered by Avixa for more than 30 years - is recognised worldwide as a leading A/V professional credential. Avixa's CTS, CTS-D and CTS-I qualifications are the only A/V certification programmes to be accredited by ISO (International Organization for Standardization) and ANSI (American National Standards Institute).
To ensure that CTS-certified professionals continue to improve their knowledge base and keep abreast of new developments, holders are required to earn 30 Renewal Units over a three-year period to maintain their qualification. RUs are obtained by attending RU-approved courses – approved by Avixa – from official Avixa CTS RU Providers. To obtain approval, RU programmes must feature experienced instructors with clear evidence of qualifications in the session topic. Each class must contain at least one relevant learning objective or industry-related purpose; relate to a specific exam topic area and exam level and conclude with an assessment tool to demonstrate participants have grasped the objectives. These criteria are vigorously reviewed by Avixa's Certification Renewal Unit Committee.
'We're delighted to become an official RU Provider with our Introduction to Stardraw Design 7.3 webinar,' says Stardraw.com CEO, Rob Robinson. 'We believe in the value of continual professional development, so are delighted to contribute to the maintenance of high educational standards amongst our customer base and the industry in general.'