SCV Distribution has secured exclusive distribution of US microphone manufacturer United Studio Technologies in the UK and Ireland.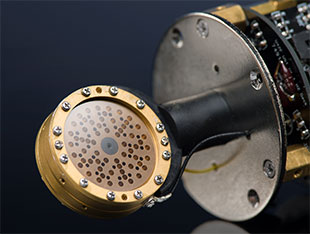 United Studio Technologies launched at the New York AES 2019 with the UT FET47 condenser mic, designed to emulate the revered and highly sought-after Neumann U47. The UT FET47 is the product of several years of intense R&D in which United aimed to marry a studio classic with the needs of modern recording. Other items high on the checklist were quality, sonic depth and an affordable price bracket. The process involved meticulous testing of transformers from a variety of manufacturers before a custom Cinemag transformer and custom Eric Heiserman designed capsule were chosen.
The FET47's hefty transformer features a striped core, compiled of interleaving sets of nickel and steel laminations wound to the specification of the German transformers used to power the original vintage 47s. The transformer exhibits sonic depth in operation whilst also using the core's dual-coil 'humbucking' nature to deliver low-noise and better clarity.
Meanwhile the HZ-Series capsule, forged from the ground up by manufacturer Eric Heiserman in partnership with United Studio Technologies, is a modern take on the original vintage K47 capsule made in Germany.
By incorporating custom parts as well as vintage NOS (new-old-stock) parts, United Studio Technologies have produced a microphone that truly encapsulates the sonic spirit of a vintage studio classic, whilst exceeding robustness and usability target that all studio professionals and hobbyists demand for any modern recording environment.
Each FET47 is manufactured in the US, still in small batches to ensure high standards and consistency.