Distributed audio ecosystem specialist Bluesound Professional has appointed two new distribution partners covering key territories in Europe – Avero in Ukraine and Kinovox in Denmark.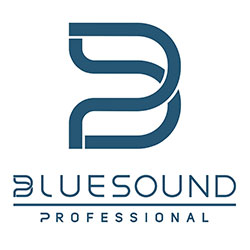 Since its launch at the Integrated Systems Europe show in February 2019, Bluesound Professional has expanded its coverage to include all of North America, most of Europe and parts of Asia. As a growing commercial audio technology brand, Bluesound Professional encourages interested and qualified parties to submit an inquiry to the BluesoundProfessional.com website.
'We are fortunate to be able to work with some of the best distributors in the business,' says Bluesound Professional Vice-President and General Manager, Graeme Harrison. 'These new relationships will help strengthen our strategic Bluesound Professional European distribution and growth.'
Avero is already working with Lenbrook in the consumer sector and have a major initiative to expand into the commercial sector in the Ukraine with Bluesound Professional forming an important cornerstone of this expansion.
With a 72-year history and a strong portfolio of brand, Kinovox is a powerful force in the Danish audio market., The company has extensive experience in the hospitality and retail segments – two of Bluesound Professional's primary markets.