Situated on the Adriatic coast in the city of Durrës – Albania's second city – the 400-capacity Posh Lounge has been fitted out with a Martin Audio BlacklineX loudspeaker system by Prosound to accommodate the needs of background music during the daylight hours, and live bands and DJ dance music on weekend evenings.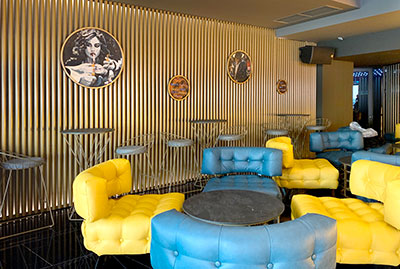 Having installed the venue's previous system, this time around Prosound turned to Martin Audio's BlacklineX, and put audio system technician Armand Dosti to work on a design to fit the budget. The series represents a substantial upgrade and reengineering of the original Blackline series.
'Not only is this series budget sensitive but in addition, the rotatable horn makes this series more attractive when you need to install the speakers horizontally,' Dosti says.
His approach was to recommend a combination of eight X12 and a pair of X15, with six X115 subwoofers to provide coverage consistency in the large space. An additional four X10 cover the veranda, divided by glass panels that can be opened to create a larger area. These are powered by pair of Martin Audio MA2.8Q amplifiers (for the mid-tops) and an MA5.0Q for the subs. Tuning and optimisation are via Martin Audio's dedicated DX0.5 2x6 management system, with Smaart used for measurement and room analysis.
In addition to the sound, Prosound fitted an LED wall behind the DJ area, as well as the DJ mixer and CD players. The venue does not have any lighting installed, since it operates as a snack bar/lounge during the day, although it rents in for special events.