The new Sports and Recreation Center in Tomaszów Lubelski in Southeast Poland offers a large swimming pool and recreational pool, a 60m slide, multiple exercise rooms and a café – all served by a six-zone 100V line audio system powered by an LEA Professional Connect 704 amplifier.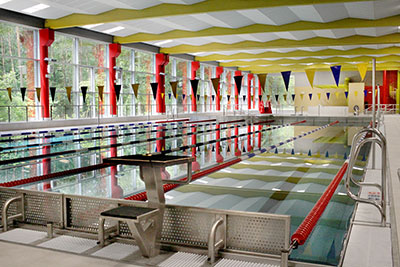 When local distributor ESS Audio brought its 30-years' experience to the task of designing and delivering a full audio solution for the venue, the company was quick to make use of the amplifier. 'We have worked with the team at LEA Professional in different capacities over the years, and knew the wealth of their experience,' says ESS Audio System Designer, Maciej Baranski. 'They were the perfect partner for this unique installation.'
The LEA Professional Connect 704 gives the installation three ways to deliver audio – the built-in Wi-Fi access point allows connection to the facility's Wi-Fi, or the Fast Ethernet can connect to any local area network via Cat5 or Cat6 cable. The Connect Series also features cloud connectivity allowing use of the cloud for remote control, monitoring from any personal device. Additionally, the Connect Series features Hi-Z and Lo-Z channel selectable analogue inputs, Dante inputs, and external I/O control for remote on/off and fault monitoring.
For Baranski, the cloud connectivity of the LEA amplifiers was one of the core reasons they were specified for the installation: 'The cloud connectivity allows us to remotely monitor the system for the customer making it easy to fix any issues that might arise, so even if we are away on another job, we can still provide excellent customer service,' he says.
'It was a truly great experience working with LEA Professional and we look forward to collaborating with them on more projects in the future,' Baranski adds.