Describing itself as a 'front-line fighter against generic sound design', game audio production house Sweet Justice Sound has become home to the UK's first Avid S4 console. Housed in custom walnut furniture from AKA Design and installed and configured by post audio specialist HHB, the console is a compact semi-modular control surface with intelligent DAW control, suited to music, creative sound design and surround mix work.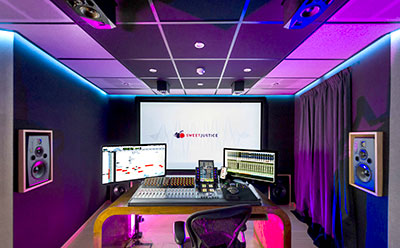 'Our two main services encompass audio post for cinematics/marketing and full-service game audio asset creation and implementation,' says Samuel Justice, Sound Supervisor and co-founder of Sweet Justice Sound. 'Each of these fields has specific workflows and methods that are driven by us in close collaboration with each studio we work with. The Avid S4 was chosen for use as part of our cinematics and marketing service; it's built for Pro Tools, providing the speed and flexibility we need to mix pieces in a short turnaround.
The console's compact form factor and flexibility were key to its selection. 'We work primarily in home theatre settings, since that's where our work is mostly presented and heard, and as such, we need to work in smaller spaces rather than full stages, which better mirror what the end user will hear,' Samuel says. 'The S4 is the perfect size to fit into those spaces, providing the same functionality as, say, the S6, but at a smaller form factor. HHB helped us select the right S4 configuration for our requirements for the projects that come through our door.'
'The Avid S4 is a fantastic option for certain scenarios where the S6 is overkill,' says HHB CTO, John Johnson. 'By being semi-modular, it enables similar configurations of 8/16/24 fader consoles at a lower cost, while retaining much of the workflow as its larger sibling. By still having access to expansion options such as the Display Modules for enhanced metering and visual feedback, the Post Module for Film style PEC/Direct paddles, or the Joystick Module for tactile pan control when mixing in surround and immersive audio formats, you have a very compelling offering.'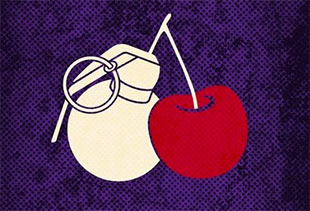 As the first Avid S4 install in the UK, there were a number of design challenges when it came to the furniture. 'We needed studio furniture that would enable the S4 to become part of the work environment, rather than just sit on top of it,' says Samuel. 'Thanks to the desk that Guy from AKA Design and his team developed, the S4 fits perfectly and ergonomically in our studio.'
'This is the first desk in our new range of Avid S4 furniture,' explains AKA Design MD, Guy Wilson. 'It was designed from solid and veneered walnut, with sprayed vanity boards and cable run. An aluminium subframe allows the furniture to be 3m in width with no internal legs, fully supporting the console, while allowing freedom of movement for both the operator and a producer. The desk also features custom stands for Auratone near-field speakers.'
The S4 frame is significantly different from that of the S6, so there was work to be done in order for the console to fit seamlessly. The furniture has a routed cut-out for the console with support rails underneath; the S4 frame was lowered into the furniture, populated with its modules and fully configured and tested on site by HHB.
'We pre-test every S-Series console which comes through HHB in order to ensure that we minimise the risk of a module failing on-site, plus we pre-install software updates and licenses to help speed up the installation,' says Johnson. 'Sweet Justice Sound primarily use Pro Tools and Reaper, but the benefit of S-Series consoles using EuCon means the S4 console is compatible with many other DAWs if required in the future. The S4 also has excellent ergonomics due to the rake of the channel strip modules; this is helped further by the sleek open design of the furniture.'
'We're so pleased with our new Avid S4 console,' Samuel concludes. 'The installation by the HHB team was a very smooth process, with full support the whole time; they were fast and professional and always knew how to get the best out of our setup. The AKA desks are crafted in such a unique manner too – they look fantastic, they're extremely ergonomic and they're very satisfying to use. It's a beautiful studio and we absolutely love it,'