Powersoft is aiming to transform the home cinema and gaming experience by providing it with a new layer of sound – a layer that can be felt – with the launch of its MeMo high-performance, ultra-low frequency transducer amplifier bundle. The MeMo bundle includes a tactile transducer and a matched amplifier platform that, together, overcome the physical limitations of traditional systems to deliver sounds that extend well below sub-harmonic frequencies.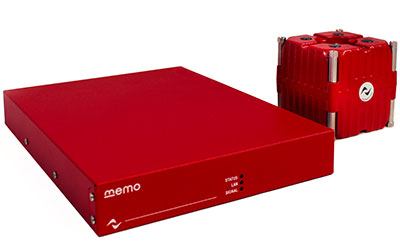 With minimal set-up required and multiple mounting options, MeMo can be secured to any gaming chair or added to a cinephile's favourite seat to achieve a fully immersive experience. Any chair, once just a point of comfort, becomes part of the action, all through the use of haptic perception.
MeMo offers three presets that are accessible from the rear of the amplifier, to allow users to choose a favourite audio set up. For gamers, the professional class-D amplifier can be set up to reduce resonating frequencies between 20Hz and 40Hz, giving enabling them to gain an advantage with more realistic and immediate feedback. Sim racers can now feel every inch of the road under their virtual seat thanks to the mighty power of the patented moving magnet transducer.
If To bring extra depth to a home cinema system, MeMo can be optimised to bump the frequency around 50Hz and enhance the subharmonic content around 25Hz, allowing the sub's level to be kept low while delivering the full frequency spectrum.
MeMo can also be optimised for music and multimedia content by using a flat preset with a slight bump between 60Hz and 80Hz; this will deliver the feel of the kicks missing from the live concert experience.
'MeMo invites users to not only see and hear a story, but to truly experience it,' the company says. 'Boasting incredible precision, MeMo has the ability to envelope users in bass-heavy cinematic sounds, without cranking up the volume and disturbing the neighbours.'
More: www.powersoft.com