Specialising in professional audio amplifiers with cloud- and IoT-based technologies, LEA Professional has struck a partnership with Blue5 Technology to serve the EMEA region following projects completed in Poland, Germany, Switzerland, Spain, and other countries across the region.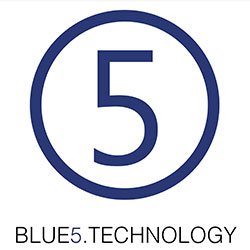 Blue5 Technology has been founded by David Budge, who counts more than 20 years' experience in the pro audio with previous roles at Harman and Bose working in the European, Middle East and African markets. 'A/V customers across all verticals are seeking specialised solutions and are moving away from institutionalised corporations towards entrepreneurial, dynamic partners with market-proven depth,' he says. 'LEA Professional is a global player in A/V but retains the entrepreneurial culture and customer focus. It is exactly the right partnership A/V customers need in these times of change.
'LEA Professional has the ability to be agile and is not held back by the restrictions that come with a large organisation. Instead the company can work closely with customers and ensure they are giving them exactly what they need.'
Blue5 Technology will represent the full suite of LEA Professional products, including the newly-launched Cloud Platform. The LEA Cloud Platform allows remote control and monitoring, as well as providing a opportunity for recurring revenue streams for integrators to add to their service contracts. For Blue5 Technology the cloud platform was one of the main draws towards LEA Professional.
'LEA Professional is embracing new technologies; which we are not seeing from others in the industry,' Budge says. 'Progressive integrators are looking for cloud-based solutions that can provide them with recurring revenue options,' commented Budge. 'Being able to diagnose a problem remotely – whether during a pandemic or not – is an important time and cost-saving tool for installers.'
'We are very pleased that Dave Budge has formed Blue5 Technology and we're similarly pleased to partner with him to serve our customers in EMEA,' says LEA Professional VP of Global Sales, Scott Robbins. 'We have been growing significantly over the last several months as demand of our Cloud-enabled Connect Series products reach new heights and as many more integrators become comfortable with our technology and brand. We look forward to working with Dave and his team as we expand further in the EMEA markets.'
'I have seen how this team operates, they have a wealth of experience and have a strong leader in Blake Augsburger. The success LEA Professional has achieved in less than two years is astronomical, and I look forward to continuing the growth journey with them,' Budge closes.