Now In Its eighth year, BIME Pro will assemble major players in the music industry to discuss the future of the sector and debate the issues it faces in light of more than 800,000 concert cancellations worldwide in 2020.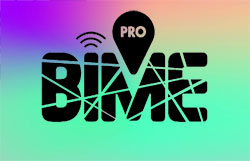 Scheduled for 26-29 October and working under the hashtag #masceraquenunca (closer than ever), the event invites the industry to unite in unprecedented and challenging times. The show moves to a new setting in downtown Bilbao.
A statement from the organiser says. 'It's estimated that this year global music industry turnover will drop by around €55bn, and up to 2.5m job posts will be affected. Focusing on the festival world, tens of thousands of events have been cancelled, with losses of nearly €20bn, leaving 13m people around the world bereft of their favorite leisure activities due to the pandemic's impact.'
Industry figures indicate that the revenue loss in the UK will rise to €1bn, and that Spain has suffered losses of €559m to live music scene €115m to recorded music. Argentina is seeing 500,000 job posts in its music industry have been affected, with total losses are estimated at €74m, and Italy is suffering losses of €600m, €350m of which will be due to the cancellation of thousands of concerts. In China, the epicentre of the pandemic, losses are estimated to be €525m.
Australia, Germany, and Switzerland together chalk up a combined loss of €3.5bn.
'At BIME Pro we believe in the need to feel that we're closer than ever – closer to all the businesses, professionals, students, institutions, sector entities, brands... to all of us who make up this professional fabric and who for years have been coming together to debate, discuss, learn and innovate – collectively, inclusively, for us all,' says BIME Pro Director, Julen Martin. 'To this end, despite the consequences arising from this crisis, BIME Pro is committed to continuing forward and offering a program that will help shape the strategies of the future of the music industry.'
BIME started in 2013, and has become a meeting point for all kinds of music professionals from more than 30 countries, working in all areas of music and other cultural and creative industries. It aims to provide a space for 'connecting continents, doing business, sharing knowledge and discovering the latest innovations in anything and everything directly or indirectly related to music'.
More: www.bime.net