A multi-campus church in Brownsville, Texas, the Livingway Family Church is currently strengthening its outreach to families and communities with solid, professional-level content production. Needing to upgrade its audio production capabilities, Creative Pastor Chris Moore contacted Mike and Mark Stitz at Cool Pony Productions for advice.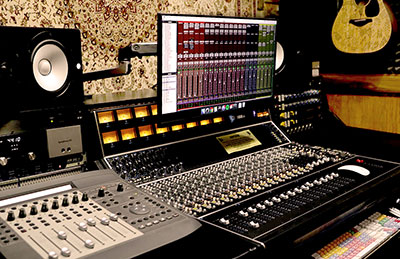 Calling in the Stitz brothers was an easy decision for Moore – both brothers have a wealth of experience gained in recording content and handling live production for numerous artists, labels and churches. After a series of consultations, the decision was made to order an API 1608-II mixing console, fitted with API's proprietary Final Touch Moving Fader Automation.
Now fully commissioned, the 1608-II is the centrepiece of the control room at Livingway, producing music for other artists, as well as its own worship music and its live stream audio. 'Mark and I have enjoyed the blessing of producing and recording for decades, and assisting countless artists, churches, and labels to reach people,' says Mike Stitz. 'For us, this is what it's all about. People, whether or not they know why, do notice and are drawn to media elements with higher production values.
'We recommend API because it instantly makes a huge difference in the sound of whatever we're working on. A lot of gear is subtle, and there's nothing wrong with that; subtle is great and it has its place. But API has the amazing ability to be either subtle, or not subtle at all, depending on your needs. Either way the depth, clarity, punch, and warmth are obvious and right up in your face. It just leaves you smiling from ear to ear.'
'How did we ever work without this console?' muses Moore...
More: www.apiaudio.com