A music producer with a passion for studio gear, Will Shenk invested three years in researching the mic preamps he has recently installed in his Métier Mastering and Recording studio. A self-confessed 'nerd', the search ended in Audient's 8-channel ASP800.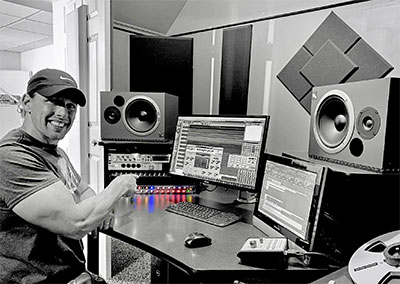 'From the very beginning, Audient always made the short list,' he says. Further research whittled it down to two products – both Audient. 'I was so amazed that the ASP800; not only could be had at a reasonable price, but also incorporated the same exact preamps as the flagship large-format analogue consoles.
In the 16 years before taking on his own studio, Shenk was chief engineer for National Media Services in Virginia, cutting his teeth in an environment dedicated to being 'the best-sounding studio within several hundred miles' according to its many visitors.
When he left to focus on his own studio, he had an excellent grounding, and set the bar high for himself: 'I wanted to create rooms and a system that would sound even better than that studio,' he says. 'The majority of our work is centred around acoustic instruments and most of my clients are very proud of their instruments and want the capture to accurately represent them.'
Set in the heart of the Shenandoah Valley, Métier Mastering is an award-winning recording, mixing, mastering and audio restoration facility, which has indeed met expectations. 'In the first year, we were already receiving testimonials that confirm we have hit the nail on the head,' Shenk says.
On the ASP800, he reports: 'It is exactly what I was looking for,' Shenk says. 'A unit that would yield accurate representation, have plenty of gain for my dynamics and ribbons, be rack mountable, speak the language of my interface through Word Clock, Adat and the DSP without me having to do too much thinking.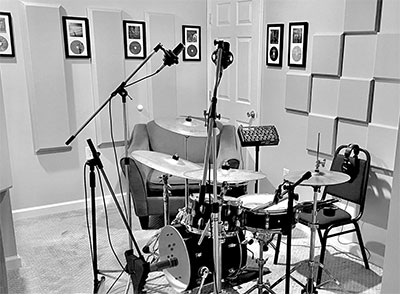 'I knew what my budget was; I knew I wanted something rack-mounted and something to easily expand through my trusty interface and convertors,' he continues.
'Then when I saw that the ASP800 had options to add sonic enhancements that might emulate the tubes and transistors of the 1960s and 70s [through its HMX and Iron harmonic colour controls] that some of my customers have been wanting, it really was a no-brainer.'
As the post-Covid19 world begins to take shape, bookings are coming in from both new clients and those revisiting the studio. The latter includes one of Shenk's childhood heros, The Statler Brothers' Don Reid, who will be using Métier Mastering for a new project. Shenk has big plans for the ASP800 in helping bring the project to life.
Bud's Collective, who started tracking their fourth album before lockdown, will also be in: 'I believe we were on our way to making their best yet,' Shenk says. He will also welcome Circa Blue, who bagged a 2017 Best Bluegrass Album nomination at the Wammie Awards.
According to Shenk, the Circa Blue's founder and frontman, Steve Harris has one of the best-sounding guitars he has ever recorded. 'He told me that he chose my studio because we make his guitar sound like his guitar. I love that! I have high hopes for the ASP800 on this one and feel that we will make his guitar sparkle like never before.'
More: https://audient.com