In-line with a company focus centred on creativity, performance and problem solving, SCV Distribution has announce a new partnership with Sound Performance Lab (SPL) under which the company will take on distribution of all professional audio products across SPL's studio and mastering product portfolio, for UK and Ireland territories.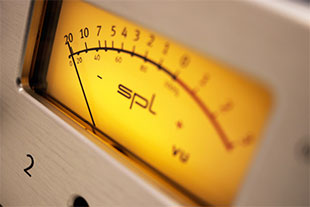 SPL was founded in 1983 by sound engineer Wolfgang Neumann who began designing and building his own preamps, compressors and gates while working at a recording studio in the late 1970s. By 1987, Neumann had hired musician and economics guru Hermann Gier as a managing partner, and the company quickly started to gain momentum.
During its early years SPL developed the Vitalizer EQ from scratch, giving the company notoriety for the first time outside Germany, and has sold at least 100,000 units worldwide across various product generations. This was followed by another landmark release in the 1990s with the SPL Transient Designer. The dynamic envelope shaping abilities of the Transient Designer were particularly sought after by studios in the US, and SPL was catapulted to cross-continental fame as the decade progressed. After the turn of the millennium, SPL turned its attention to headroom performance, culminating in its proprietary 120V Technology, which is now used in a large number of SPL studio and mastering products. Aside from increasing headroom, 120V Technology also boosts dynamic range to cultivate a truly natural feel to any source or track.
SCV's newly forged partnership with SPL comes at a time when the company's portfolio approaches 30 recording and mastering products, along with a prestigious heritage across the audio industry.
'As manufacturers of unique and incredibly innovative audio technology, SPL are a company that we at SCV could not be happier to be working with,' says SCV Distribution Sales & Marketing Director, Andrew Stirling.
'We are really looking forward to working with SCV Distribution,' adds SPL Managing Partner, Hermann Gier. 'As an expert for Professional and Consumer Audio, SCV is the perfect partner to support our dealer network in the United Kingdom and Ireland.'