Part of a comprehensive technical facilities upgrade, Buenos Aires-based Mediapro Argentina has moved to an IP infrastructure based on solutions and expertise provided by Lawo.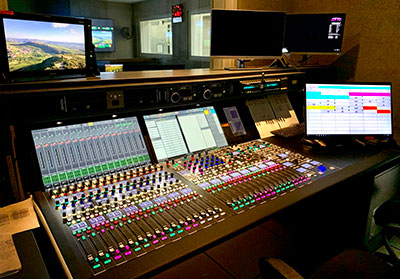 Lawo is no stranger to Mediapro Argentina, as an mc²56 production console, Compact I/Os and LCUs have been part of the company's OB operation since 2018. In 2019, Lawo supplied an IP solution for the complete facility of CONMEBOL (South American football federation) with four ruby radio consoles and 12 Lawo Commentary Units (LCU), in addition to a fully customized VisTool solution and a central PowerCore for routing tasks.
ESPN currently uses Mediapro audiovisual services to broadcast sports-related programming for the region in Spanish.
The new Mediapro IP infrastructure has been integrated by Unitecnic, the Mediapro Group systems integrator and engineering company. Lawo's video, audio, control and networking solutions were chosen to ensure interoperability and maximum use of resources across the facilities.
In the first stage of the upgrade, Mediapro Argentina and Unitecnic have installed a Lawo V__matrix IP video system for edge conversion and signal processing, as well as an mc²-based audio infrastructure featuring six mc²56 production consoles, Nova audio routers, five Lawo LCUs, VisTool-based touchscreen control panels and several R3lay virtual soundcards for integrating PC-based audio solutions into the ST2110/AES67/Ravenna IP network.
More: www.lawo.com