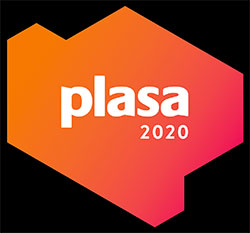 Plasa has cancelled it's 202 show in London due to the ongoing uncertainty regarding social distancing and lockdown policies being caused by Covid-19. However, The show will return to Olympia London in 2021, running from 5-7 September.
'It is, of course, very disappointing to have to postpone Plasa Show this year – which would have been the first in Olympia's Grand Hall – but I am in no doubt that it is the right thing to do for the industry at this challenging time,' says Plasa Head of Events, Sophie Atkinson. 'We will sorely miss Plasa Show this year, and look forward to being able to meet you in 2021.'
Behind the scenes, the Plasa association is working to support members and the wider industry through government lobbying, research, and cross-industry collaboration. The association's latest campaign #WeMakeEvents has gained traction since launching in June.
'We are all hugely aware of how the events industry is suffering, and as it stands there is no end in sight,' says Plasa MD Peter Heath. 'Plasa is focusing all its efforts on supporting the industry, and we invite you to join the cause so we can all enjoy concerts, theatre shows and festivals long into the future.'