An important part of the curriculum at the UK University of York's Department of Theatre, Film, Television & Interactive Media focuses on audio recording and delivery. For loudness compliance and metering, the school relies on Nugen Audio's VisLM plug-in.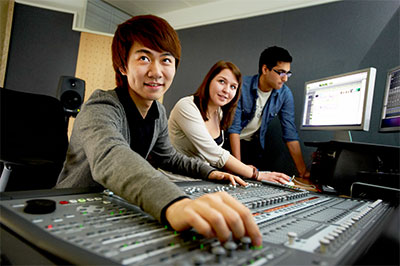 'We first heard about Nugen from a commercial client who requested the VisLM software,' says Technical Officer, Richard Sykes. 'We purchased a copy so they could use it when they came in to mix in our studios and were immediately impressed. We have since incorporated it into the curriculum for our film, television and sound production programmes.
'The placement of the graphics makes long-form work a lot easier, which is especially important for students to properly understand what's going on,' Sykes continues. 'When you are jumping in and out of various sections, being able to see which bits have problems from the very start is incredibly helpful. VisLM makes it possible for students who are just starting out to understand how loudness works, using the software to quickly identify what's too loud or too quiet. It's been really useful for us. We have VisLM on all of our workstations now; a total of about one hundred machines.'
With a full set of international and regional presets, VisLM covers many bases. For legacy, station specific or internal specification, this includes detailed reporting to simple safety zones and navigable loudness alerts for less experienced operators.Sykes also finds VisLM's time code features helpful: 'I really like the fact that it provides time codes of the loudness problem,' he says. 'VisLM allows us to update loudness for specific sections. So, when we make changes, we don't have to play the entire track through.
'The team at Nugen is very nice to work with,' Sykes adds. 'With Nugen being a local company, we have built a good relationship with them, which is really cool.'
More: www.nugenaudio.com